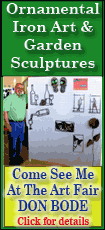 Never shy about flaunting his estimated $25 billion fortune, Ellison established himself as the best-paid CEO among major U.S. companies by persuading Oracle to award him a fiscal 2008 pay package valued at $84.6 million under the AP's calculations.
The total compensation, disclosed late Wednesday in a Securities and Exchange Commission filing, catapulted Ellison to the top of the AP's annual analysis of CEO pay.
With a pay package valued at $83.1 million, Merrill Lynch CEO John Thain held that distinction in June when the AP released its 2008 analysis of executive compensation at more than 400 large companies.
The details about Ellison's compensation weren't available at that time because Oracle operates on an unusual fiscal year ending in May. The anomaly lets Oracle wait until late summer to make the SEC-mandated disclosures about Ellison's pay.
The AP's rankings cover disclosures made within the same calendar year, meaning Ellison could be surpassed if an SEC filing during the next four months reveals another CEO received an even bigger pay package.
For now, there are only two changes in the AP's list of the 10 best-paid executives. With Ellison taking over the No. 1 spot, Occidental Petroleum Corp. CEO Ray Irani fell out of the top 10.
In another revision lower on the pay ladder, News Corp. CEO Rupert Murdoch now occupies the 14th spot on the AP's list, with a compensation package valued at $30.1 million. News Corp., which operates on a fiscal year ending in June, also disclosed Murdoch's awards this week.
The AP's calculations of total pay include executives' salary, bonus, incentives, perks, above-market returns on deferred compensation and the estimated value of stock options and awards granted during the year. The formula often produces a figure that differs from the numbers listed by companies in their proxy statements.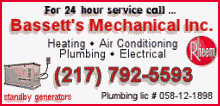 Most of Ellison's fiscal 2008 compensation consisted of 7 million stock options designed to give him an incentive to increase Oracle's future market value. The options, valued at $71.2 million, vest during the next four years and expire in July 2017. Just how much Ellison makes will depend on how much higher Oracle's stock goes beyond the options' exercise price of $20.49. Oracle shares closed Thursday at $22.30.
The AP's analysis doesn't factor in windfalls that the executives generate by exercising stock options awarded in previous years.
Ellison stood out in this category too, raking in nearly $544 million by cashing in 36 million stock options during Oracle's last fiscal year.
Excluding those stock option gains, Ellison's latest pay package represented a 38 percent raise from fiscal 2007, when his compensation was valued at $61.2 million. That ranked Ellison as the second-best paid CEO, behind Yahoo's then-CEO, Terry Semel, who got a package valued at $71.7 million.
While Semel resigned as Yahoo's CEO 14 months ago under shareholder pressure, Ellison, 64, hasn't given any indication that he plans to end his 31-year reign at Oracle any time soon.
And Oracle's board seems eager to retain him.