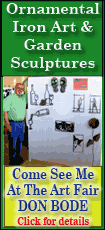 AT&T Inc.'s nearly fridge-sized units, which route its new U-verse video product to customers, are drawing particular ire. A few caught fire or even exploded. AT&T said it has fixed that by replacing the units' backup batteries.
That's not much comfort to David Crommie, who thinks the boxes are an eyesore. Crommie, who is president of a San Francisco neighborhood group called the Cole Valley Improvement Association, complained after seeing some boxes sprout in town and managed to delay AT&T's plans to install up to 850. AT&T now is expected to reapply for an exemption to the city's environmental-review procedures.
"We have nothing against the technology. We just don't want that delivery system," Crommie said. "It's 19th century packaging for 21st century technology."
AT&T's rival Comcast Corp., the nation's largest cable company, apparently thought so too. It ran ads in Illinois calling the cabinets "giant utility boxes." In most locations, U-verse cabinets are 4 feet tall, 4 feet wide and 2 feet deep.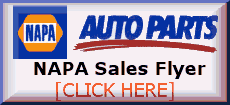 AT&T didn't think it was funny and sued Comcast in March for running a "false, deceptive and disparaging advertising campaign." The companies signed a standstill agreement in May.
But Comcast has utility box problems of its own.
Several residents in Lower Makefield Township, about 30 miles northeast of Philadelphia, got upset when new green boxes from Comcast popped up around town, sometimes between driveways.
"All of a sudden we have cable boxes appear," said 64-year-old resident Bernie Goldberg. "They seem to think our community is their open job site."
He wants to know why Comcast can't bury the new boxes, which are about a foot tall and wide, and 2 feet long. Comcast said aboveground boxes can be accessed more easily and are more reliable.
But Goldberg noted that Verizon Communications Inc. was able to bury its fiber-optic boxes underground in town - a fact the phone company was more than eager to confirm. (Of course, Verizon also has had installation mishaps with its new FiOS service, such as fires at homes in Pennsylvania and Virginia.)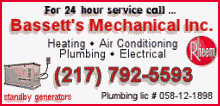 For Goldberg and other residents of Lower Makefield Township, arguing with Comcast over cable boxes is a familiar fight. They battled the installation of aboveground boxes in the 1990s with Comcast's predecessor and won.
This time, Township Supervisor Matt Maloney said residents felt Comcast's boxes were an "intrusion."