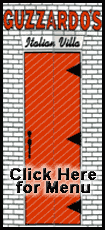 Crude's nosedive wiped out all the gains from the previous day's big rally and reaffirmed the belief that high energy prices are still cutting into consumer demand for fossil fuels in the U.S. and overseas.
Light, sweet crude for October delivery fell $6.59, or 5.43 percent, to settle at $114.59 a barrel on the New York Mercantile Exchange. It was crude's largest single-day price drop percentage-wise since Dec. 27, 2004, when prices dropped 6.47 percent. In dollar terms, it was oil's steepest one-day slide since Jan. 17, 1991, just after the start of the Gulf War. Crude prices had risen for three straight days, including an almost $6 rally on Thursday.
"This is extreme volatility," said Jim Ritterbusch, president of energy consultancy Ritterbusch and Associates in Galena, Ill. "The fact that we erased all of yesterday's gains so fast suggests that we're still in a bear market. There's just not much demand out there."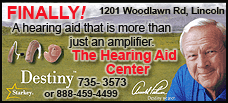 At the pump, a gallon of regular fell another penny overnight to a new national average of $3.692, according to auto club AAA, the Oil Price Information Service and Wright Express. Prices had peaked at $4.114 a gallon on July 17, but have come down as high energy costs force Americans cut back on their driving.
Crude's violent fall accelerated throughout the day on renewed bullishness in the U.S. dollar and an apparent easing of geopolitical tensions. Speaking at an economic conference Friday, Federal Reserve Chairman Ben Bernanke said he would "act as necessary" to control inflation - comments which sent the greenback higher compared to rival currencies.
A falling dollar encourages selling from investors who bought crude oil and other commodities as a hedge against inflation and weakness in the U.S. currency. The euro fell to $1.4806 in early New York trading Friday from $1.4772 late in New York the night before.
"The dollar got pounded yesterday and everybody rushed to buy commodities as a safe haven. Now the dollar is strengthening so everybody's dumping commodities again," said Phil Flynn, analyst at Alaron Trading Corp. in Chicago.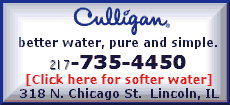 On Thursday, worries about Russian hostilities helped push crude prices up $5.62 to $121.18, crude's highest settlement price in over two weeks.
"Obviously, yesterday's rally was overcooked and we're simply taking back some of that speculative risk premium we injected into the market," said Ritterbusch.
Russian troops began withdrawing from key Georgian positions on Friday, the day the pullback was to be completed under a U.S.-backed cease-fire. Still, there were conflicting statements about the extent of Russia's withdrawal.
Russia's defense minister said Friday the pullback from most Georgian territories to pro-Moscow separatist regions was complete, but U.S. State Department spokesman Robert Wood said that establishing buffer zones was "definitely not part of the agreement."
Oil traders were still eyeing the conflict amid concerns that another flare-up of violence could sever key oil shipments bound for Western countries. Russia is the world's second largest oil exporter, providing a quarter of EU countries' crude supplies and half of their natural gas.