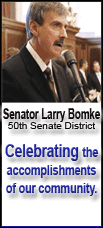 "It's very clear to us this is a new competition," said Beck. "Clearly, the requirements have changed and the Defense Department is essentially asking for a different kind of plane from the first competition."
Boeing lost the initial contract in February to Northrop Grumman Corp. and its partner Airbus parent European Aeronautic Defense and Space Co. The competition was reopened after government auditors found "significant errors" in the Air Force's decision. The revamped competition will focus on eight areas where the Government Accountability Office found problems with the initial process.
A Boeing decision not to submit another bid could jeopardize Pentagon efforts to maintain a two-team competition to replace 179 Eisenhower-era refueling planes. The deal - one of the largest in Pentagon history - is the first of three contracts worth up to $100 billion to replace nearly 600 refueling tankers over the next 30 years.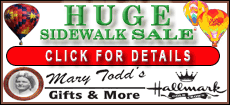 "This is a strange situation moving forward," said Richard Aboulafia, an analyst for the Teal Group in Virginia. "The Pentagon is quite mindful that Congress is more likely to go to bat for Boeing if this becomes a sole source contract."
Based on its review of the draft request for bids, Boeing said it's clear the Air Force is looking for a larger-sized aircraft with greater cargo capacity and better fuel offload capabilities.
"If we don't receive sufficient time to prepare a competitive proposal, there's really little option for us than to no-bid in this competition," said Beck.
The Chicago-based company contends it is not asking the Pentagon to change its requirements - just for additional time to put together a competitive offer. Boeing declined to specify what kind of changes it would make in a new bid, but said it is considering other types of commercial aircraft.
"We think we can meet these requirements if given the time to put together a proposal," said Beck.