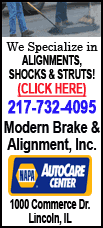 During the start of the school year the Illinois State Board of Education will be encouraging schools to reach out to local police agencies to emphasize traffic safety in school zones, and the Illinois Department of Transportation will be flashing messages on its changeable message boards to remind drivers that school is back in session.

Last year, nearly 100 children between the age of 5 and 18 were killed and nearly 12,000, mostly within the same age range, were injured in crashes in which they were either passengers, a pedestrian or on a bike.

"I'm urging superintendents and principals to reach out to their local police agencies and ask them to stress traffic safety in school zones during the start of classes," said state Superintendent of Education Christopher A. Koch. "The start of the school year means that drivers will need to pay attention and look for school buses and watch for students, especially in the morning and afternoon, in and around school zones. Our students will be walking and riding their bikes to school, so we're asking motorists to please, give them a brake."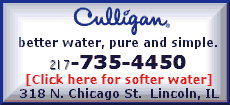 The Labor Day weekend marks the traditional end of summer and start of the school year throughout Illinois. During the weeks surrounding the Labor Day holiday weekend, the Illinois Department of Transportation has agreed to display the message "Kids are Back in School, Give 'em a Brake," reminding motorists that school is beginning. IDOT has 55 changeable message signs throughout the state.
"Kids are changing their routines and drivers will need to change theirs as school starts throughout the state. They'll need to slow down in school speed zones and stop when they see a bus with its lights flashing and arm extended," said Acting IDOT Secretary Milt Sees. "It only takes a split second for a tragedy to occur. We want drivers to remember more kids are going to be out on the streets, especially in the morning and afternoons. Please, look out for them."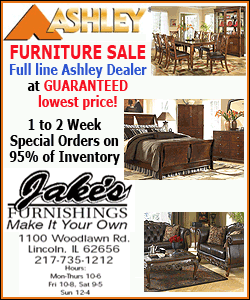 Last year 96 children between the ages of 5 and 18 were killed in automobile crashes, an increase of three from 2006. In 2007, 11,681 children in this age group were injured in crashes, a decrease of 638 from 2006. In 2007, four people were killed and 604 injured in 2,297 crashes involving school buses, compared with two people killed and 539 injured in 2,069 crashes the year before.
Tips for back-to-school driving
The speed limit in a school zone is 20 mph on school days between 7 a.m. and 4 p.m. when children are present and signs are posted.

A school zone is a no-passing zone.

A driver must yield the right of way when a pedestrian is in a marked or unmarked crosswalk on the driver's side of the roadway and there are no traffic control signals.

A driver must yield the right of way when a person is walking with a green light or entered a crosswalk before the traffic signal changed.

Drivers must stop before passing a school bus when it is loading or unloading passengers and must remain stopped while the signal arm is extended and lights are flashing.

It is not necessary for drivers to stop when traveling in the opposite direction of a stopped school bus on a roadway with four or more lanes. However, drivers should still be cautious.
[Text from Illinois State Board of Education file received from the Illinois Office of Communication and Information]