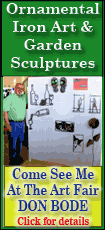 By midday in Europe, light, sweet crude for October delivery was up 63 cents to $115.22 a barrel in electronic trading on the New York Mercantile Exchange. The contract tumbled $6.59 on Friday to settle at $114.59 a barrel.
In London, October Brent crude was up 74 cents to $114.66 on the ICE Futures exchange.
Analysts said this week -- with U.S. markets closed Friday for the Labor Day holiday -- would likely be characterized by volatile prices and low trading volumes.
"In the process of trading up and down dramatically, last week, it has become clear that only one factor really matters right now," said analysts at U.S. energy consultancy Cameron Hanover. "That's the dollar."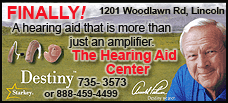 In a daily market report, Cameron Hanover said oil fundamentals and just about every other factor influencing prices seemed to have taken a back seat to the dollar.
It would take something like a direct hit by a hurricane on oil facilities "to unhook oil from the U.S. currency," the report said. "Big-money investors have turned oil into a proxy for the U.S. dollar."
Unresolved tensions between the U.S. and Russia over the conflict in Georgia caused concerns about supplies in the region and continued to lend support to oil prices, as investors speculate whether oil-rich Russia will use supplies to punish the West.
Russia pulled the bulk of its troops and tanks out Friday under a cease-fire agreement, but built up its forces in and around South Ossetia and Abkhazia, another separatist region. They also left other military posts at locations inside Georgia proper.
A U.S. Navy destroyer loaded with humanitarian aid reached Georgia's Black Sea port of Batumi on Sunday, a move that a Russian general suggested would worsen tensions between the former Cold War foes.
Despite the conflict, some analysts said energy flows from Russia to the West were safe.