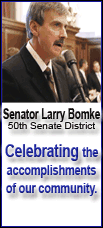 It's the dark side of the booming global demand for U.S. corn, wheat and soybeans. The surge in exports is revealing inefficiencies in the country's railways, highways and rivers that carry the grain that helps feed the world. And those bottlenecks are costing farmers, shippers and ultimately consumers millions of dollars a year.
Mark Hodges, the executive director of the Oklahoma Wheat Commission, has seen it firsthand. Earlier this summer, when consumers around the world hungered more than ever for American wheat and corn, he hopped into his pickup truck and toured local grain elevators.
Piles of grain sat like giant anthills, waiting to be shipped. Frantic managers couldn't find enough rail cars to haul it.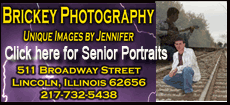 "When you're putting wheat on the ground, there's going to be a loss," Hodges said. "They don't ever like to put it on the ground, but when wheat is $7, $8 or $10 a bushel, they sure don't like to put it on the ground."
A surprisingly large harvest this fall is expected to test the system even further. The U.S. Department of Agriculture predicts farmers will produce the second largest corn crop and fourth largest soybean crop in history.
Some agribusiness groups worry the bottlenecks could hurt the United States' standing as a global food provider as other nations, such as Brazil and Argentina, compete for a lucrative share of the market.
In years past, bountiful harvests meant millions of bushels were stored outside overstuffed grain silos, waiting for shipment. Commodities loaded on barges faced long waits at outdated locks and dams on the Mississippi River, adding days and dollars to their transportation.
The barge delays alone added an average $72.6 million annually to cost of shipping goods down the Mississippi and Illinois rivers, according to a new Army Corps of Engineers analysis provided to The Associated Press.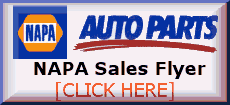 Rail delays are costly as well. In 2006, an estimated 1 billion bushels of grain was stored outside or in improvised shelters in Iowa, Illinois and Indiana, adding an estimated $107 million to $160 million that year to the cost of transporting it, according to USDA figures. That's about 1 percent of the combined $13.8 billion value of corn and soybean exports in 2006.
"We're way, way behind in our infrastructure investment, both in the private sector and publicly," said Peter Friedmann, executive director of the Agriculture Transportation Coalition, a trade group representing grain exporters. "And we need to move a lot on that or we will see other countries supplant us as they get greater investment in their infrastructure."
The problem is likely to persist, if not worsen, in years to come.
Fixing the bottlenecks will take billions of dollars in investment over several years. In the meantime, exports are forecast to increase, with corn shipments expected to grow every year over the next decade from 54 million metric tons to 77 million metric tons, according to the Food and Agricultural Policy Research Institute.
Added costs from bigger bottlenecks could only hurt U.S. farmers in a competitive global industry.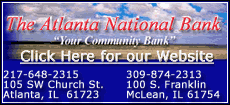 "Price is still king in this business," said Larry Jansky, senior trader in agricultural commodities for North Pacific Inc. in Portland, Ore. "Two or three dollars a ton is the difference between getting a contract or not."
Agricultural exports last year were worth just less than $90 billion. If the U.S. loses just 1 or 2 percent of that market to fast-growing exporters like Argentina, it could drain between $900 million and $1.8 billion from the economy.
Economists say higher transportation costs can hurt both farmers and consumers. That's because grain elevators or barge companies can cover higher costs by paying farmers slightly less for their grain, or by charging consumers slightly more for it. The USDA does not track how much cost transportation bottlenecks add annually to the price of food.