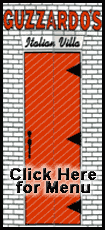 Obama clearly takes center stage during convention week, but McCain's advisers hope to use even that to their advantage by painting Obama as an overexposed celebrity receiving fawning press coverage. And if that doesn't work, McCain still has a running-mate announcement in his pocket.
McCain strategist Sarah Simmons set the expectations: "Obama's stadium address on Thursday -- the 45th anniversary of Rev. Martin Luther King Jr.'s 'I Have A Dream' speech -- will result in effusive and overwhelming press coverage. ... This coverage will be impenetrable and will undoubtedly impact the polls." Another McCain adviser said the campaign plans to take pokes at the press coverage to rile up media-skeptical supporters.
The campaign recently renewed its celebrity theme with a Web video mocking the first-term Illinois senator as "The One." Rife with biblical references and sarcasm, the ad links Moses parting the Red Sea with Obama bodysurfing while on vacation in Hawaii.
"'The One' returns, this time to lead us to the road to Denver," the ad says, a not-so-veiled reference to the Road to Damascus. "In Denver, you will see the light."
The tongue-in-cheek ad is only appearing on the Internet and is meant to underscore what the McCain camp believes is pro-Obama coverage. With more than 15,000 reporters in Denver to cover the Democrats' convention, McCain advisers said they will use the coverage as yet another way to show McCain as the underdog.
Republican officials around the country took their cue and started repeating the complaint. In Ohio, where McCain has announced a 10,000-person rally for Friday, Republican Party executive director Jason Mauk dutifully repeated McCain's criticism of Obama.
"We will encourage voters to look beyond the glamour of Barack Obama's celebrity status to his inexperience and lack of accomplishment," said Mauk, a veteran of Ohio politics. "Even Democrats in Ohio are calling on Senator Obama to offer something more than a lofty speech. Ohioans are beginning to wonder if there's anything more to Barack Obama than his trusty TelePrompTer."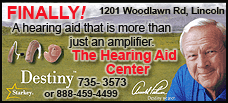 For reporters not in Denver, McCain's campaign planned to hit "The Tonight Show with Jay Leno" in Burbank, Calif., on Monday and a fundraiser in Sacramento. He planned to take short day trips from his condo in Phoenix and then leave Thursday for rallies in must-win states Ohio, Pennsylvania and Michigan. While there, McCain will talk with local reporters and make his case as the outspent, outmatched straight shooter.