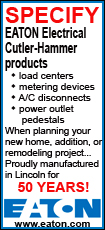 All without a tray.
"You've just got to do with what you have," Walker said.
Glenville State has joined an increasing number of colleges and universities that have shed their cafeteria trays.
In drought-stricken Georgia and North Carolina, the goal is to conserve water by lightening the load on dishwashers. Other schools are trying to cut down on wasted food and conserve energy. Proponents, including major food vendors, say it also reduces the use of water-polluting detergents.
But no trays?
Students will have to find another way to sled in the winter. And imagine the surprise of Bluto Blutarsky, who piled his tray high, using some of the heaping portions to start a food fight in the 1978 film, "National Lampoon's Animal House."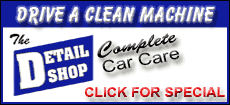 Advocates of the trayless cafeterias say if students can't pile on the food as Bluto did, they might consume fewer calories and keep off those unhealthy pounds often gained in college.
Try telling that to hungry coeds who simply make more trips to the counter.
"I'll just keep coming back for seconds," said Jeff Lyke, a freshman at Glenville State, which started going trayless in April to coincide with Earth Day.
"It speaks well for our institution's consciousness in preventing an otherwise needless waste," said Glenville President Peter Barr.
Convincing the central West Virginia school's nearly 1,400 students, however, could take time.
"I think that's kind of ridiculous," said freshman Rebecca Riffle, who used a legal-size notebook to help carry her plate to a table. "Whenever there's a bunch of people here at one time, it gets crazy. You have people bumping into you, so if you're balancing stuff, you're going to end up dropping something or breaking something."
But students all over the country might have to get used to it.
Fifty to 60 percent of Philadelphia-based Aramark's 500 campus partners and 230 of the 600 colleges and universities served by Gaithersburg, Md.-based Sodexo are expected to dump their trays, company officials said.
At least 23 of the 625 schools belonging to the Okemos, Mich.-based National Association of College & University Food Services have adopted the idea so far. Most of those schools operate their food services independently.
It's too soon to measure cost savings nationwide. But five times more energy and water are consumed in dining halls than any other square foot on college campuses, said Sodexo spokeswoman Monica Zimmer.