In Huntsville, Ala., National Weather Service senior forecaster Andy Kula said the five-day rainfall projection through Friday -- 6 to 7 inches south of the Tennessee River and 3 to 4 inches north of the river -- would spread out and was not expected to create a flood problem.
"We need something like this to recharge the soil. It probably won't be a total drought-buster," Kula said.
The storm's remnants were forecast to bring several inches of rain to Alabama, Mississippi, eastern Louisiana and Tennessee.
Meanwhile, in Florida, officials ferried people by boat from homes in DeBary, 25 miles north of Orlando, where some streets were under 4 feet of water, and flooded neighborhoods in and around Tallahassee.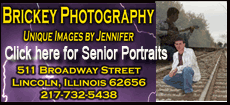 "The water is very deep. It's already at everybody's door," said Debra Galloway, who lives in the Timber Lake subdivision east of Tallahassee. She was still at home Sunday evening but had no power and said if the rain continued, she would join neighbors who had already left by boat.
Fay made landfall a record four times in Florida before it was downgraded to a tropical depression late Saturday. The storm caused widespread flooding as it zigzagged across Florida for nearly a week.
Fay has been blamed for 13 deaths in the U.S., 11 in Florida and one each in Alabama and Georgia. A total of 23 died in Haiti and the Dominican Republic from flooding.
President Bush declared four hard-hit Florida counties disaster areas. The declaration makes funds available for emergency work and repairs to governments in Brevard, Monroe, Okeechobee and St. Lucie counties. More could be added later.
On Sunday, Florida Gov. Charlie Crist visited the site of heavy flooding in Wakulla County in the Florida Panhandle.
"I think this storm is close to being over," Crist told Red Cross volunteers. "I don't know of one staying here longer."
Crist stopped at the Riverside Cafe on the banks of the St. Marks River, where a pole indicates the water level of past storms. While Hurricane Dennis brought 4 feet of water in 2005, owner Stan West said Fay brought only about 6 inches.
"God was good to us," West said as he served Crist fried and raw oysters.
But forecasters said West and others along the St. Marks River and similar waterways may not be in the clear.