The almanac's 2009 edition, which goes on sale Tuesday, says at least two-thirds of the country can expect colder-than-average temperatures this winter, with only the Far West and Southeast in line for near-normal readings.
"This is going to be catastrophic for millions of people," said almanac editor Peter Geiger.
The almanac predicts above-normal snowfall for the Great Lakes and Midwest, especially during January and February, and above-normal precipitation for the Southwest in December and for the Southeast in January and February. The Northeast and Mid-Atlantic regions will likely have an unusually wet or snowy February, the almanac said.
In contrast, the usually wet Pacific Northwest could be a bit drier than normal in February.
Looking ahead to summer, the almanac foresees near-normal temperatures in most places. But much of the Southwest should prepare for unusually hot weather in June and July, while Florida, Georgia and the Carolinas will get oppressive July heat and humidity.
The almanac -- not to be confused with the New Hampshire-based Old Farmer's Almanac which is 26 years older -- attributes its forecasts to reclusive prognosticator Caleb Weatherbee, who uses a secret formula based on sunspots, the position of the planets and the tidal action of the moon.
Weatherbee's outlook is borne out by e-mails the almanac has received in recent days from readers who have spotted signs of nature they say point to a rough winter, Geiger said. These folklore signs range from an abundance of acorns already on the ground to the frequency of fog in August.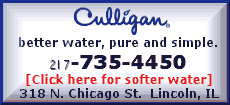 The almanac is at odds with the National Weather Service, whose trends-based outlook calls for warmer than normal weather this winter over much of the country, including Alaska, said Ed O'Lenic, chief of the operations branch at NOAA's Climate Prediction Center. The almanac and the weather service are in sync, however, in pointing to a chance of a drier winter in the Northwest.
O'Lenic wouldn't comment specifically on the almanac's ability to forecast the weather two years from now, but said it's generally impossible to come up with accurate forecasts more than a week in advance.