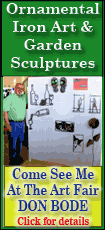 After the Phillies rallied off closer Jonathan Broxton in the ninth, the Dodgers loaded the bases with no outs in the 10th against Chad Durbin (5-2), but couldn't score.
Shane Victorino led off Philadelphia's 11th with a double to left field off Joe Beimel (4-1). Victorino didn't run too hard out of the box, so left fielder Manny Ramirez played it like a routine single. But Victorino turned it on rounding first base and Ramirez had no chance to get him after lobbing a throw to the infield.
Jason Johnson entered and walked Chris Coste. Jayson Werth advanced the runners with a groundout, but pitcher Cole Hamels, batting as a pinch-hitter, popped out to second base.
Feliz hit the next pitch into the seats in left-center for his second career game-winning homer.
Philadelphia has won seven of nine, including three in a row over the Dodgers since losing four straight in Los Angeles less than two weeks ago.
Ramirez and James Loney hit singles and pinch-hitter Mark Sweeney walked to load the bases in the top of the 10th. But Casey Blake grounded into a third-to-home double play -- Ramirez didn't even attempt to get caught in a rundown -- and Russell Martin flied to right to end the inning.
Feliz's two-out single in the ninth off Broxton tied it at 2. Victorino led off with a single to center. After pinch-hitter Andy Tracy walked with two outs in his first appearance in the majors since 2004, Feliz singled to right-center to score Victorino.
Jimmy Rollins grounded out weakly to first base to end the rally. The reigning NL MVP went 0-for-5, dropping him to 4-for-46 (.087) since calling Philadelphia fans "frontrunners" in a television interview.
Both starters pitched well. Hiroki Kuroda allowed one run and two hits, striking out five in six innings. The right-hander held the Phillies to one run and two hits over seven innings in a 3-1 win in L.A. on Aug. 14.