"I'm so glad and happy, especially after such a disaster in Hungary," said Massa, who missed a certain victory at the last race in Budapest after his engine gave out shortly before the finish.
After the race, stewards investigated an incident in the pit lane where Massa nearly collided with Force India's Adrian Sutil as the two were leaving after their second stop. Ferrari was fined $14,800 for not releasing their driver safely, but Massa was not punished.
Hamilton kept the lead of the overall standings with 70 points, while Massa moved into second place with 64 with a win in his 100th GP.
Defending champion Kimi Raikkonen of Ferrari retired from the race on the 45th lap after smoke started coming from the back of his car while he trailed in sixth place. He now sits third in the standings with 57 points. Kubica is fourth with 55 after getting his first podium finish since he won the Canadian GP in June.
"It was not a nice weekend but it is not the first time," Raikkonen said. "We are in a bit of a worse situation in the championship, but if we get all the things sorted then I think we still have a chance to come back."
Local favorite and two-time world champion Fernando Alonso of Renault was also forced to retire after Williams' Kazuki Nakajima crashed into him from behind during the first lap and snapped off the rear wing of the Spaniard's car.
"My mechanics did everything to try and allow me to continue, but my race was already compromised," Alonso said. "I am extremely disappointed because I was hoping to have a special race in my second home Grand Prix, and for all the supporters who came here this weekend to support me."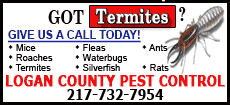 Renault managing director Flavio Briatore described it as "a weekend to forget."
Massa also won in Bahrain, Turkey and France this season, and now adds the inaugural title at Valencia's new circuit, which drivers said was an unforgiving course with little room for mistakes.
"I think it is amazing," the Brazilian driver said. "To come here to a new track ... we did a fantastic job. It was really difficult to choose the right tires, especially in qualifying, but we did a perfect job in that and then making the pole position, winning the race and making the fast lap. I think it is nothing more we can ask for."