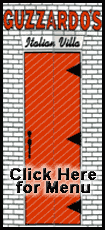 Chicago (80-50) moved 30 games over .500, while the Nationals managed just four hits and lost their fifth straight series.
DeRosa became the first Cubs player to homer in four straight games since Fred McGriff did it in September 2001, and outfielder Kosuke Fukudome showed signs of ending his hitting funk when he drove a pinch-hit homer to right in the eighth. He was hitless in his last four games, continuing his second-half swoon that saw his average dip to .262.
The Cubs took a 3-0 lead in the second against Jason Bergmann. DeRosa led off with his 18th homer, Jim Edmonds walked and Geovany Soto hit a 3-1 pitch to left for his 19th homer.
Nationals outfielder Austin Kearns provided the Nationals' only offense with a solo homer that fell just inside the foul pole in left in the third. Three of the game's first four hits were home runs, an oddity on a day when the wind was blowing in at 10 mph.
Harden struck out the side in the seventh to tie his career-high, which he accomplished with Oakland earlier this season. He gave up two hits in seven innings.
Harden has struck out 21 in 14 innings, with zero walks, in his last two starts.
Nationals third baseman Ryan Zimmerman was Harden's biggest victim Sunday, striking out all three times he faced the right-hander.
Bergmann (2-10) gave up four runs, four hits and four walks. He was solid for a while after the Cubs' three-run second, giving up only one hit -- a wind-aided bloop double by Aramis Ramirez in the sixth -- until Mike Fontenot doubled with one out in the seventh.