Illinois National Guard units begin overseas deployment

Send a link to a friend
[August 25, 2008] CHICAGO -- On Saturday, Gov. Rod R. Blagojevich honored 105 of Illinois' bravest men and women from the Headquarters and Headquarters Company, 1st Battalion, 178th Infantry, in an emotional deployment ceremony at the Gen. Jones Armory in Chicago. In the largest overseas deployment of Illinois National Guard since World War II, Blagojevich saluted the soldiers as they said goodbye to their friends and loved ones before heading to Afghanistan.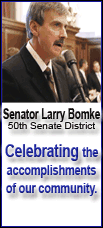 "Today, I stand before true American heroes. Your bravery, honor and sacrifice embody everything that makes our country great. On behalf of the people of Illinois, I want to express to you deep gratitude for your service," Blagojevich said. "I would like to also recognize and thank your families for the challenges that they face, and the support that they provide, while you are away. We know you will succeed in your mission, and we look forward to the day when we welcome you back to Illinois."
The Chicago-based unit is part of the 33rd Infantry Brigade Combat Team, which is comprised of approximately 30 Illinois National Guard units that are mobilizing to Afghanistan. The soldiers deploying to Afghanistan will form the Provincial Reconstruction Team, which will build infrastructure and Afghan government institutions. The mobilizations started in June and are largely expected to be completed by the end of September.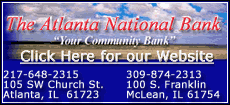 "The mobilization of soldiers in the 33rd Infantry Brigade Combat Team is another example of how our soldiers are answering the call to duty," said Maj. Gen. William Enyart, adjutant general of the Illinois National Guard. "While these soldiers are part of the largest overseas deployment in Illinois since World War II, the Illinois National Guard stands ready to respond to any state emergency, and it maintains sufficient forces and capabilities to deter or respond to potential homeland security threats here in Illinois."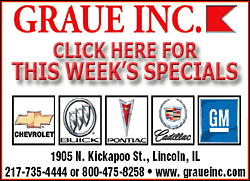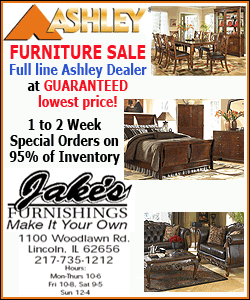 Headquarters and Headquarters Company, 1st Battalion, 178th Infantry is one of approximately 30 units of the 33rd Infantry Brigade Combat Team and two units from the 404th Chemical Brigade that will deploy to Afghanistan to form Task Force Phoenix VIII. They will be joined in theater by various coalition partners and forces from other U.S. service components to form the remainder of the task force.
Saturday's ceremony came one day after Blagojevich signed legislation to benefit service members currently in the line of duty, as well as veterans who are transitioning back into civilian life in Illinois. On Friday, the governor signed Senate Bill 439, sponsored by Sen. Frerichs, D-Gifford, and Rep. Boland, D-Moline, which allows municipalities to approve an ordinance to have a ranked ballot for members of the U.S. military or other voters who will be outside of the United States on the days of the primary and general elections. This law will take effect Jan. 1, 2009, and will not apply to the upcoming election. The governor also signed House Bill 5905, sponsored by Rep. Schock, R-Peoria, and Sen. Hultgren, R-Wheaton, which expands eligibility for in-state tuition assistance for Illinois' active military members to make the benefit available to their dependent family members under certain conditions. This law also takes effect on Jan.1, 2009.
[Text from file received from the Illinois Office of Communication and Information]