Stiffer sentences for illegal gun trafficking

Send a link to a friend
[August 25, 2008] SPRINGFIELD -- Gov. Rod R. Blagojevich signed legislation on Friday that will increase penalties for people who attempt to illegally purchase multiple firearms in Illinois. House Bill 5524 also provides that if a person is convicted of such a charge, they shall not receive probation, a term of periodic imprisonment or conditional discharge as a part of serving their sentence.
"I am pleased to sign this legislation to take illegal guns off the streets and make our communities safer for our children," Blagojevich said. "The people who buy and sell multiple guns illegally are contributing to the violence in Chicago and throughout the state and should be held responsible for their actions."

The legislation, sponsored by state Rep. Dennis M. Reboletti and state Sen. John J. Millner, received strong support in the Illinois House (90-1-17) and unanimous support in the Senate (58-0-0).

"This law will hold these individuals accountable for illegal gun purchases and will hopefully help stem the tide of gun violence that has taken the lives of far too many," said Reboletti.

"Individuals need to be held more accountable when their actions with guns are reckless," said Millner. "While this is just one step in the movement towards common-sense gun laws, it is a step worth taking if it means one less person and their family will be victimized."

The new law serves as a strong deterrent to potential lawbreakers by increasing punishment for those convicted of committing the crime and is supported by the Illinois State Police, the city of Chicago, Illinois Campaign to Prevent Gun Violence, Illinois Council Against Handgun Violence and the National Rifle Association. This new law takes effect Jan. 1, 2009.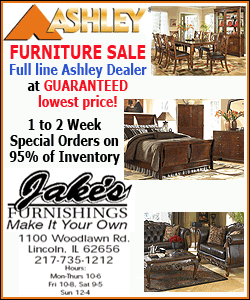 "We appreciate the efforts of the governor and the General Assembly in passing this important legislation," said Illinois State Police Director Larry G. Trent. "Increasing the penalties for the unlawful purchase of a firearm is essential in reducing crime and protecting our communities. Individuals who violate this statute will now face longer prison terms. The more severe penalties will act as a deterrent to those who contemplate committing such an act."
According to the Illinois Council Against Handgun Violence, in 2005 (the most recent year of data available), there were 1,019 gun deaths in the state of Illinois. Of those deaths, 569 were homicides, comprising 56 percent of the total for that year.
Nationwide in 2005, there were 30,694 gun deaths. Of those, 12,352, or 40 percent, were homicides.
[Text from file received from the Illinois Office of Communication and Information]