Governor names new state agency directors

Send a link to a friend
[August 26, 2008] CHICAGO -- On Monday, Gov. Rod R. Blagojevich named James P. Sledge as the new director for the Illinois Department of Central Management Services to continue the department's drive to improve efficiency in Illinois state agencies. The governor also named Maureen O'Donnell, former acting director of CMS, as director of the Illinois Department of Employment Security to continue its mission of providing services to Illinoisans who seek employment and disseminating labor market and career information.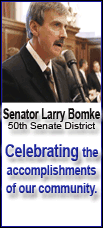 "I am pleased to promote two hardworking public servants to their new positions as the directors of these very important agencies. Both Maureen O'Donnell and James Sledge have proven themselves, and their leadership capabilities have grown during their years of service in this administration," Blagojevich said.
"I am confident that James Sledge will help lead CMS into a new era of excellence, and I look forward to all the great things that will come from his appointment. In this difficult national economy, we need someone like Maureen O'Donnell to help Illinoisans searching for work to get back on their feet and find new employment, or possibly a new career," Blagojevich continued.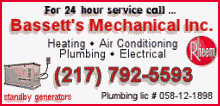 James P. Sledge
The governor tapped Sledge, former director of the Department of Employment Security, to increase the quality of state government services that are provided to the citizens of Illinois. Sledge is a lawyer with over 15 years experience and an extensive history of service in Illinois. He was formerly the executive director of the Illinois Human Rights Commission and helped to revive the struggling commission and turn around its reputation in the legal community.
His experience also includes serving as a prosecutor for the Cook County state's attorney's office, as well as spending time in private practice. Sledge received his bachelor's degree from St. Xavier University and his law degree from the University of Notre Dame. He began his new role on Monday as one of six African-Americans currently serving as a department head under Blagojevich.
The mission of Central Management Services is to allow Illinois state agencies and governmental entities to focus their resources on their core missions, helping them to reduce the total cost and improve the efficiency and effectiveness of the administrative services that CMS provides the state. The agency is responsible for procurement, personnel and managing property for the state, as well as overseeing the state's technology system.
"I have worked very hard throughout my career to serve the citizens of Cook County and our great state," said Sledge. "This is an exciting move for me, and I am honored to be placed in a position where I can positively affect the lives of millions of people and help to make state government better."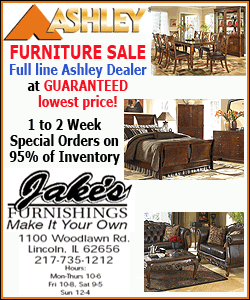 Maureen O'Donnell
Maureen O'Donnell ascends to her new position after serving as acting director of Central Management Services since March 2007. A public-sector leader with extensive private-sector experience, O'Donnell has earned both a law degree and an MBA, and is also a registered nurse. She has been involved in successful startup businesses in the construction and manufacturing industries and has built an impressive record of achievement in the corporate world in organizational process management and operational leadership.
She joined CMS as assistant director in early 2006, focusing on a variety of issues, including IT, employee wellness and overall agency governance.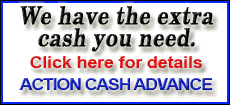 The mission of the Department of Employment Security is to support economic stability in Illinois by paying unemployment benefits, connecting employers with qualified job seekers and providing economic information to assist in career planning and economic development. IDES provides employment services and guidance to workers, job seekers and employers through a statewide network of employment and training centers and an IDES mobile office. The agency combines federally funded job training programs in Illinois into a "workforce development" system where individuals can find a job or train for a new career.
"I am eager to take on the new challenge of supporting workers and employers in this tough economic climate that Illinois finds itself in. I thank the governor for his vote of confidence for putting me in this new position. I believe that there are many opportunities here to truly help Illinoisans find, keep and change careers," O'Donnell said.
[Text from file received from the Illinois Office of Communication and Information]