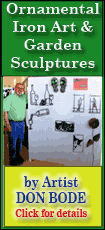 The market expects the Commerce Department's report to show that demand for durable goods, which include cars, appliances and machinery, inched up last month following a big increase in June. Durable goods orders were expected to rise by 0.1 percent in July compared to the previous month, according to economists surveyed by Thomson/IFR. The report is due at 8:30 a.m. EDT.
Investors closely follow durable goods orders for clues about consumer spending, which accounts for two-thirds of U.S. economic activity. In June, demand for durable goods jumped 0.8 percent -- the most in four months -- though analysts said most of those orders were due to heavy defense spending.
The Dow Jones industrial average futures fell 31, or 0.27 percent, to 11,381.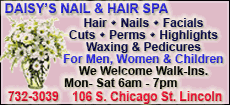 The Standard & Poor's 500 index futures fell 4.30, or 0.34 percent, to 1,267.40, and the Nasdaq 100 index futures fell 9.25, or 0.49 percent, to 1,882.25.
Wall Street ended mixed Tuesday as Hurricane Gustav sent oil prices higher and offset a better-than-expected reading on consumer confidence.
Investors will be watching to see if oil prices keep rising on fears that Gustav, which weakened into a tropical storm after hitting Haiti, could regain strength and slam into oil and natural gas platforms in the Gulf of Mexico.