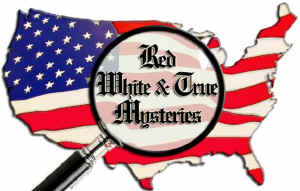 "The little-known secrets behind the men & women who shaped America"
Did an 11-year-old girl change the course of history?
By Paul Niemann

Send a link to a friend
[August 28, 2008] With election season in full force -- then again, isn't it always in full force? -- we turn our attention to an 11-year-old girl from Westfield, N.Y., named Grace Bedell.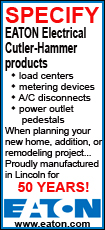 Grace Greenwood Bedell was born in 1848. She had four brothers and one sister. She became famous, and then forgotten, for a letter that she wrote that some people think may have changed history.

One day Grace Bedell's father brought home a campaign poster of a Republican presidential candidate and gave it to Grace. The little girl looked at the man running for president and decided that he could improve his appearance if he only had whiskers.

So she wrote him a letter asking him to let his whiskers grow because she thought women would prefer a candidate with a beard. This was in October of 1860, and the candidate was Abraham Lincoln.
A few months after the election, in February of 1861, President Lincoln stopped in Grace's hometown to meet her. He gave her a kiss and told her that he grew his whiskers because of her letter.
You may have heard this story before; in fact, I heard a similar version (the incorrect version) in grade school, stating that the beard helped President Lincoln get elected. Since Grace did write the letter, and since Lincoln did decide to grow his beard based on her letter, did this 11-year-old girl really change the course of history?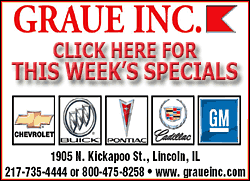 No, at least not in determining the outcome of the election. Even though Lincoln did go on to win the election after trailing during his pre-beard days, he grew his famous beard after he was elected in 1860.
Abraham Lincoln was the first United States president to wear a beard in office, though. At age 51, he was also the youngest U.S. president at the time, too.
Grace Bedell's letter to Lincoln may have changed the course of history in another way, though. You see, there was a businessman named Mr. Bradley in Springfield, Mass., who had a lithography business. Bradley had printed up thousands of pictures that he intended to sell of Abraham Lincoln in his pre-beard days. Since the new president had changed his appearance, Bradley destroyed the pictures because he believed they were now worthless.
All was not lost for Bradley, though. He went on to begin manufacturing board games. He also invented the paper cutter. You've probably heard of him. His full name?
Milton Bradley.
[By PAUL NIEMANN]
Paul Niemann's column is syndicated to more than 70 newspapers. He is the author of the "Invention Mysteries" series of books. He can be reached at niemann7@aol.com.
Copyright Paul Niemann 2008
(Other columns)