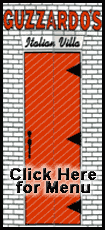 The Hoffman Estates, Ill.-based retailer, which operates Kmart and Sears, Roebuck and Co. stores, said Thursday that it earned $65 million, or 50 cents per share, in the three-month period ended Aug. 2. That compares with $173 million, or $1.15 per share, in the year-ago period.
The second-quarter 2008 results included the positive impact of the reversal of a $62 million reserve because of the overturning of a Feb. 2, 2007 adverse jury verdict related to the redemption of certain Sears, Roebuck and Co. bonds in 2004.
Excluding the item, earnings per share were 21 cents for the second quarter of 2008.
Revenue declined to $11.76 billion from $12.26 billion in the year-ago period. Same-store sales, or sales at stores opened at least a year, dropped 6.2 percent in the U.S. Same-store sales are considered a key indicator of a retailer's health.
Analysts surveyed by Thomson Reuters expected 33 cents per share on revenue of $11.7 billion.
Led by financier Edward Lampert, who acquired Kmart in 2003 and Sears, Roebuck and Co. in 2005, Sears is in the midst of a high-stakes restructuring aimed at reconnecting with shoppers and reinvigoriating same-store sales, which have now fallen for the past 10 quarters.
Meanwhile, a slew of executives have departed the retailer,which is continuing to search for a permanent chief executive to replace interim CEO and President W. Bruce Johnson.