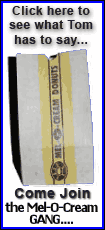 In Asia, Caterpillar has so many orders for heavy mining and power generation equipment that it is sold out of most items through 2010, he said.
The sales forecast highlighted the key role played by China and other emerging economies in driving sales for global companies at a time when demand in the United States, Western Europe and Japan is flagging.
On Thursday, Owens announced plans to open a research-and-development center and expand a factory in China as part of $1 billion in planned investments in emerging markets over the next three years.
Caterpillar, based in Peoria, Illinois, expects sales in China to top $2 billion this year, helping to push global sales to just over $50 billion, Owens said. The company is the world's biggest producer of construction and mining equipment and a major supplier of power-generation equipment.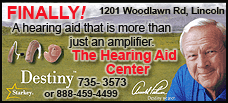 "Our outlook for sales and revenues this year still reflects another record year of growth in sales and revenues to Caterpillar and, for that matter, for earnings," he said.
Caterpillar has seen sales surge as China, India, Russia, Southeast Asia and Middle Eastern countries expand their oil, gas and mineral industries to supply a global commodities boom.
Owens said Caterpillar expects investment in energy and other commodities industries to stay strong despite weakening in U.S. demand for imports. He said developing countries have an estimated $3 trillion in cash reserves, letting them finance investment without relying on troubled Western credit markets.
"What is particularly impressive is that we have been able to sustain growth and strong earnings in the face of very severe recessionary conditions in our domestic market in the United States," Owens said.
Caterpillar has multiple investments in the pipeline for China, in line with other global companies that are expanding aggressively in the fast-growing Chinese market even as some cut their work forces in Western countries.