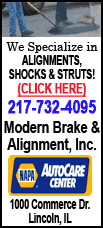 Today's highlight in history:
On Aug. 28, 1963, 200,000 people participated in a peaceful civil rights rally in Washington, where Dr. Martin Luther King Jr. delivered his "I Have a Dream" speech in front of the Lincoln Memorial.
On this date:
In 1609, Henry Hudson discovered Delaware Bay.
In 1774, Mother Elizabeth Ann Seton, the first American-born saint, was born in New York City.
In 1907, United Parcel Service had its beginnings as the American Messenger Company of Seattle.
In 1947, legendary bullfighter Manolete was mortally wounded by a bull during a fight in Linares, Spain; he was 30.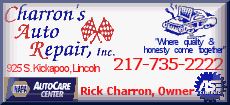 In 1955, Emmett Till, a black teenager from Chicago, was abducted from his uncle's home in Money, Miss., by two white men after he had supposedly whistled at a white woman; he was found brutally slain three days later.
In 1968, police and anti-war demonstrators clashed in the streets of Chicago as the Democratic National Convention nominated Hubert H. Humphrey for president.
In 1973, more than 600 people died as an earthquake shook central Mexico.
In 1983, Israeli Prime Minister Menachem Begin, reportedly despondent over the death of his wife and the rising casualty toll of Israeli troops in Lebanon, announced his resignation.
In 1988, 70 people were killed when three Italian stunt planes collided during an air show at the U.S. Air Base in Ramstein, West Germany.
In 1995, a mortar shell tore through a crowded market in Sarajevo, Bosnia-Herzegovina, killing some three dozen people and triggering NATO airstrikes against the Bosnian Serbs.
Ten years ago: President Clinton, speaking in Oak Bluffs, Mass., said he'd become such an expert in asking forgiveness in recent days that it was now "burned in my bones." But he still stopped short of offering a direct apology for the Monica Lewinsky affair.