Kotsay's only postseason experience came in 2006 with Oakland. The Red Sox lead the AL wild-card race and began the day 3 1/2 games behind first-place Tampa Bay in the AL East.
"It's very invigorating, no question," Kotsay said. "Unfortunately in Atlanta, things didn't go as well as we would have liked. I see Atlanta giving me this opportunity and we have to be thankful for that as well."
A strong defensive player, Kotsay has primarily played center field since 2001, when he joined the San Diego Padres. Before that, he was a regular in right field for Florida. He's also played 28 major league games at first base and could see time there with Boston.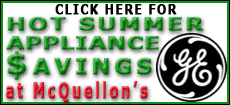 Red Sox manager Terry Francona said he'd have to talk to Kotsay before determining his role.
"He's going to play. He's going to help us," Francona said. "The one thing I've heard from numerous people is, if he can walk he'll play."
The 32-year-old Kotsay, like Drew, has been hampered by back pain during his career.
"I know that I've gotten messages from people all over the league that said he's everybody's all-time favorite. I know he's a real professional. I know he's excited about coming here," Francona said. "He said he'll do anything we ask to try to help us win."
Drew, an All-Star right fielder, was placed on the 15-day disabled list Tuesday because of a lower back strain.
With Drew already ailing, Braves general manager Frank Wren said Boston GM Theo Epstein called him last weekend and it took about four days to complete the deal.
"J.D.'s injury necessitated this trade," Epstein said, then praised Kotsay. "He adds a lot to our club. He's a plus defensively in center and in right. He plays first base. He has great instincts. He's really a gamer. He's the type you want up in a big spot. ... He'll help this club on the field and in the clubhouse."
Kotsay was scratched from Atlanta's starting lineup Tuesday night, raising speculation that a trade was pending. He walked as a pinch hitter in the ninth inning.
"I'd have to say it's my weirdest night as a professional in the big leagues," Kotsay said after the game. "I've never been scratched for that type of reason."
The Braves got minor league outfielder Luis Sumoza in the deal. The 20-year-old Sumoza batted .301 in 51 games for Class A Lowell of the New York-Penn League this season.
Wren said the Braves were interested in signing Sumoza a few years ago.
"So we had a lot of background on him. He has a lot of upside. That's what you strive for in a trade like this," Wren said.