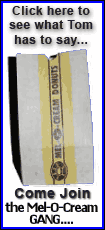 Pedroia's first career slam capped a seven-run eighth inning and sent hordes of booing Yankees fans shuffling toward the exits. With co-chairman Hank Steinbrenner in attendance, New York dropped seven games behind Boston, which leads the AL wild-card race by 2 1/2 games over Minnesota.
The Red Sox remained 3 1/2 games behind first-place Tampa Bay in the AL East.
In a game they needed badly, the injury-depleted Yankees gave the ball to Sidney Ponson (7-5). He lasted 4 2-3 innings and dropped to 3-13 with a 6.95 ERA in 22 starts against the Red Sox.
Boston will try for a three-game sweep Thursday with lefty Jon Lester on the mound against 16-game winner Mike Mussina.
Byrd (9-11) stymied New York's struggling hitters with floaters and soft stuff, just as he did last October when the right-hander won at Yankee Stadium to clinch a first-round playoff series for Cleveland.
Still using his old-fashioned windup, Byrd allowed two runs and five hits in six innings. He struck out five and improved to 2-1 in three starts since Boston acquired him from the Indians this month.
Byrd has won six of his last seven starts following a five-game losing streak.
Also a Red Sox newcomer, Bay hit a two-run double in the first and an RBI triple in the eighth when Boston battered relievers Jose Veras and David Robertson.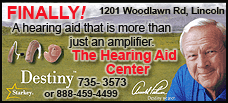 Bay has six RBIs in his first two games playing in the Red Sox-Yankees rivalry.
Pedroia, last season's AL Rookie of the Year, hit a shot off Robertson that landed on the netting above New York's retired numbers in left-center. In the Boston bullpen, star closer Jonathan Papelbon spread his arms with delight.
The Red Sox jumped ahead in the first. Pedroia singled and went to third on Ortiz's double. Ponson whiffed Kevin Youkilis for the second out, but Bay hit a sinking liner toward the gap that dropped just in front of diving left fielder Xavier Nady for a two-run double.