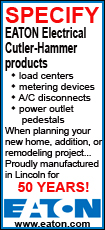 One night after New York's bullpen blew a ninth-inning lead for the 10th time this season, the Phillies couldn't protect a one-run lead in the eighth.
Rudy Seanez (5-4), getting a rare opportunity as a setup man because other relievers were unavailable, retired the first two batters before Delgado hit an opposite-field shot to left to tie it at 3.
Seanez left after Carlos Beltran reached on an infield single. Brad Lidge, who is 31-for-31 in save chances, came in and intentionally walked Ryan Church after Beltran stole second.
Murphy, a rookie who spent most of the season at Double-A Binghamton, then ripped a double to right to score Beltran for a 4-3 lead. Brian Schneider followed with a bloop single down the left-field line that drove in two runs.
Brian Stokes (1-0) pitched a scoreless inning for his first win with the Mets. Pedro Feliciano and Joe Smith worked the eighth and Luis Ayala finished for his second save in three tries. Ayala couldn't hold a one-run lead with two outs in the ninth Tuesday, and the Phillies came back to win 8-7 in 13 innings after trailing 7-0.
New York's Johan Santana had nothing to show for another quality start. He gave up three runs and five hits in six innings, striking out six. It was the 13th time Santana gave up three earned runs or fewer and didn't get a win. The two-time AL Cy Young award winner has a 2.70 ERA, second-best in the NL.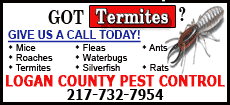 The Mets blew a seven-game lead with 17 remaining last season, losing the division to the Phillies on the final day. No matter how much players stress this is a different season, people won't let them forget about the historic collapse.
A sellout crowd of 45,138 at Citizens Bank Park jumped on the Mets right from the start. One fan held up a sign that read: "Remember September!" Another sitting behind the visitor's dugout yelled at players and continuously flashed a choke sign to anyone who looked his way.