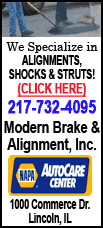 Barring any last-minute changes of heart in a sometimes contentious negotiation, the fight will bring together boxing's most bankable star and arguably its most talented fighter at the MGM Grand in Las Vegas. The deal was first reported by ESPN.com.
It hasn't been an easy match to make. Both boxers must make physical sacrifices for the 147-pound bout, with De La Hoya dropping down to welterweight for the first time in nearly eight years while Pacquiao bulks up to the heaviest weight of his career by far.
The fighters' camps also argued over the split of the purse, with De La Hoya angling for 70 percent while Pacquiao pursued a 40 percent cut. The resolution to this impasse wasn't immediately clear, but should be announced Thursday.
De La Hoya (39-5-0, 30 KOs), the six-division champion and Olympic gold medalist, repeatedly has said he won't fight again after this year. After a proposed rematch with Mayweather in September was scuttled by Mayweather's retirement, De La Hoya has struggled to find a suitable opponent for his final bout before turning his full attention to his burgeoning promotions company and other business interests.
De La Hoya now thinks he has his man in Pacquiao (47-3-2, 35 KOs), the five-division champion widely considered the world's best pound-for-pound fighter. Pacquiao hasn't fought since stopping David Diaz in late June to claim the WBC lightweight title in his first fight at 135 pounds.
Pacquiao will have to move up to welterweight to fight the 5-foot-10 De La Hoya, a surprising weight surge for a 5-foot-6 fighter who began his career at 106 pounds.