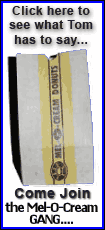 Ellis underwent surgery Wednesday in Birmingham, Ala., to repair the ligament, and returned home later in the day. Ellis' ankle will be immobilized for six weeks, followed by at least six weeks of off-court rehabilitation before the guard can return to basketball workouts.
"He's one of our main guys, but we don't think it's a season-ending injury," Mullin said. "The time frame, it fluctuates, but hopefully with his youth -- and he's been pretty durable and resilient to injury -- hopefully he does get back (soon).
"With the offseason moves we made, hopefully we can still play at a high level this year. To me, it's more something that you look at as a challenge, and you don't let it defeat you, you deal with it."
Ellis averaged 20.2 points, 5.0 rebounds and 3.4 assists last season, all career bests, while emerging as a dependable shooter for the league's highest-scoring club.
He will miss training camp and the Warriors' preseason schedule, which includes a trip to China, along with at least the first month of the regular season.
"Training camp was going to be an important part of his development," Mullin said. "That's going to be postponed, obviously, but he's got a lot of development on and off the court that he's going to continue to do. I've got a lot of confidence in him, and now his job is to get healthy."
Golden State's training camp opens Sept. 27.
Ellis, the winner of the NBA's most improved player award in 2006-07, is expected to play a major role this season for the Warriors after Baron Davis' abrupt departure for the Los Angeles Clippers as a free agent. Golden State showed its commitment with a huge contract extension for Ellis, who is likely to assume Davis' role as the point guard and catalyst of coach Don Nelson's uptempo offense.
In Ellis' absence, new point guard Marcus Williams is likely to get the first chance to run Nelson's show -- although Mullin also will travel to Chicago on Thursday to take a look at former Clippers guard Shaun Livingston, the unrestricted free agent who hasn't played since injuring his left knee in a game on Feb. 26, 2007.