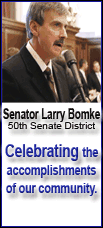 Jankovic is still rounding back into shape after the injury. Her lack of conditioning and an array of hard forehands and well-placed drop shots by Sweden's Sofia Arvidsson left Jankovic fighting to get her wind during the 2-hour, 44-minute match at Arthur Ashe Stadium.
She was relieved to muster enough energy to pull out a 6-3, 6-7 (5), 7-5 win.
"For me to play three hours, it's amazing at this moment, because I haven't been training as hard as I want to," Jankovic said. "I'm now training to get that, but it takes time. It's not going to happen overnight."
She planned to run on a treadmill for 10 minutes after the match but lasted only three when her leg cramped up. Jankovic felt much better after treatment with ice and stretching and massaging.
"Whew. You know, I was lucky," she said. "I was saying to my coach, 'Can you imagine if this happened during the match? I probably wouldn't have been able to finish it.' Luckily, I finish before it happens. So just in time."
Eighth-seeded Andy Roddick, who has battled a shoulder injury this summer that led him to skip the Beijing Olympics, won his opening match in straight sets. He beat Fabrice Santoro -- the oldest man in the draw at 35 -- 6-2, 6-2, 6-2.
The match ended with Santoro thinking Roddick had tried to hit him with the ball. Roddick said that wasn't the case and he would try to seek out Santoro to clear the air.
The third night traditionally showcases the first men's match of the second round, but this year that was saved until Thursday. All women's matches Wednesday were second-round pairings.
Jankovic twice served for the win in the middle set against Arvidsson, yet couldn't put her away -- even with a match point in reach. Jankovic held off Arvidsson in a back-and-forth third set when both had trouble holding serve.
When Arvidsson fired long on the final point, Jankovic had her third service break of the third set and eighth overall. There was suddenly a spring in her step as she waved and blew kisses to the crowd.
Even with the squandered chances, Jankovic still had an opportunity to advance without going the distance. She jumped to a 3-0 lead in the second set tiebreak before losing six straight points. Jankovic extended the set by winning two points on her serve, but fired wide as she approached the net -- drawing an exuberant "Yeah" from Arvidsson.
Several times, Jankovic hunched over and leaned on her racket but didn't appear to be in distress. The Serb, ranked No. 1 earlier this year, lost in the fourth round at Wimbledon after injuring a knee in the previous match.
If anything ailed her other than fatigue Wednesday, it wasn't evident in the decisive third set when she raced to a 3-0 edge. Jankovic doubled over again when a fortuitous shot by Arvidsson crept over the net after it smacked the cord in the fourth game, but that appeared more out of exasperation than discomfort.