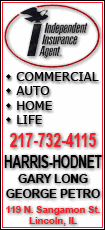 Because the Democratic National Convention is taking place this week at the Pepsi Center, the Avs' home, the team said it wouldn't hold a news conference until next week.
Sakic's teammates had started to fear he wasn't coming back, and the announcement was a relief.
"Everybody was starting to worry what Joe was going to do," forward Ian Laperriere told The Associated Press. "It's great news for more than one reason. What he brings to the ice, everyone knows, Joe is Joe. But what he brings to the locker room, the respect, everybody's so calm when he's around. That's what he brings that people don't see."
Sakic's agent, Don Baizley, told The AP that his client informed him of his decision late Tuesday night. The sides had been talking over the summer, so it didn't take long to finalize the contract.
Sakic was coming off his most difficult season, having missed 38 games following hernia surgery before returning to the lineup to help the team reach the playoffs after a one-year absence.
But unlike a year ago, when he signed a one-year, $6.75 million deal on the day after the season ended, Sakic left town this spring unsure whether he had worn the blue and maroon sweater for the last time.
And general manger Francois Giguere was fine with that.
Unlike the Green Bay Packers, who pressed quarterback Brett Favre for a decision in March so they could plot their future with or without him -- an approach that ultimately backfired when Favre changed his mind, unretired and forced an ugly divorce that ended with him playing for the New York Jets -- the Avalanche took the opposite approach with Sakic.
Giguere told him to take as much time as he needed, even if that meant informing the team of his decision on the eve of training camp in September.
Giguere explained that he wanted Sakic to be 100 percent committed either to returning or retiring lest he have any regrets.
Despite the uncertainly, that approach sat well with his teammates.
"He earned the right to take his time," Laperriere said. "He's done everything for this organization. They told Joe take as much time as he needs, there will always be a place here for you. No pressure.