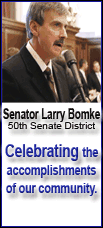 The commission launched a statewide envelope design contest Thursday with categories for kindergartners through adults, with the winning designs to be featured on special limited-edition envelopes to be sold before and during the February 2009 Lincoln Bicentennial.

"We hope people will use and collect these unique envelopes to share the excitement of Abraham Lincoln's 200th birthday," said Marilyn Kushak, chairwoman of the Illinois Abraham Lincoln Bicentennial Commission.

Envelope design contest entries will be accepted through Nov. 1. The four categories are kindergarten through seventh grade, eighth grade through high school, college students and adult amateur artists, and adult professional artists. The design must be proportioned to fit on a standard No. 10 envelope with enough space left over for an address and postage. The original, color artwork must be submitted as a 300 dpi or larger jpeg file. The contest is open only to Illinois residents. Contest rules and submission information are available at www.lincoln200.net.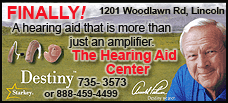 Envelope design contest winners will be chosen by mid-November, and the envelopes bearing the winning designs will be sold beginning in early 2009. Funds raised from envelope sales will benefit the Tinsley Project, the effort to turn the Lincoln-Herndon Law Offices building in downtown Springfield into a living history site, complete with a post office identical to the one that operated in the building from 1841-1849. Lincoln's law practice was located in the building from 1843 to 1852.
The Illinois State Board of Education is a coordinating partner with the commission to enlist schools and students to participate in the envelope design contest. The board is playing an active role during the bicentennial to engage students to become a part of history, assisting the commission on several student-related activities.
"Engaging our students in activities like this combines imagination, creativity and history. It provides them with a feeling of being a part of the celebration," said Christopher A. Koch, state superintendent of education. "We want to give them an opportunity to participate in a part of our history, and we hope it will contribute to their lifelong love of learning."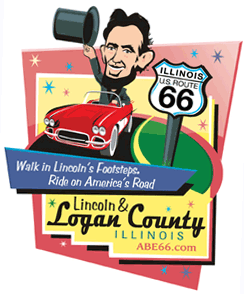 The U.S. Postal Service will offer a special cancellation on Lincoln's 200th birthday, Feb. 12, 2009, at the Old State Capitol State Historic Site in downtown Springfield. Purchasers of the bicentennial envelopes and the postal service's new Lincoln stamps will have the opportunity to cancel them that day for a truly one-of-a-kind collectible.
"Next February the United States Postal Service will issue a block of four stamps to commemorate the 200th anniversary of President Lincoln's birth," said James Mruk, manager of corporate communications for the Great Lakes Region of the U.S. Postal Service. "The stamps will highlight different stages of Lincoln's career -- railsplitter, lawyer, politician and president. We expect these stamps to create a lot of excitement among stamp collectors, history buffs and Lincoln fans."
The top 200 envelope designs submitted will be used to create an exhibit entitled "Lincoln: As We Know Him" in the Old State Capitol during February and again in July 2009.
Abraham Lincoln had several ties to the postal service. He was postmaster at New Salem, the log village where he lived for six years before moving to Springfield. While in Congress, Lincoln served on the committee that oversaw post roads (roads used to deliver mail) and post offices. And President Lincoln's postmaster general, Montgomery Blair, made significant improvements to the postal system, including the beginning of free home delivery.
The Illinois Abraham Lincoln Bicentennial Commission is working closely with numerous organizations, tourism agencies and institutions in 2008 and 2009 to organize events and programming for the 200th anniversary of Abraham Lincoln's birth. The commission is also partnering with local communities on their bicentennial plans. Visit www.lincoln200.net for more information.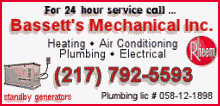 [Text from Illinois Abraham Lincoln Bicentennial Commission file received from the Illinois Office of Communication and Information]