There were many other newspapers in the city at the time. They were called the neighborhood papers and there were upwards of 20 of them throughout the Chicagoland area. These publications came out just once a week and carried the news of a specific area within the city.

When I was a young man, the neighborhood paper we received was called the Portage Park Times. It was a simple, 12-page paper that carried the news of the neighborhood surrounding the park, and for all the power and money and coverage that the giant papers had, the Portage Park Times was a very popular weekly.

When I decided to take the job as managing editor at the Lincoln Daily News, it was because I believed I was seeing that same neighborhood newspaper of so many years ago. The LDN carried the other major news of the day, but as an addition to the paper, not as its primary information. The first thing the LDN was trying to do was to tell us all about each other.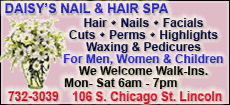 My goal, my reason for being hired in fact, was to expand that local coverage. In effect, Jim and Jan Youngquist, owners of the LDN, were putting the cart in front of the horse. They had enough faith in this community to believe an expanded local product would meet with greater interest in the community and thus ad revenues. I imagine with fingers crossed, they believed I could help do that. Although the jury is still out on me and this effort, the jury long ago came back with the decision that the LDN as a local neighborhood newspaper was a great idea.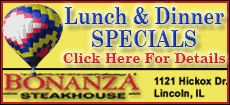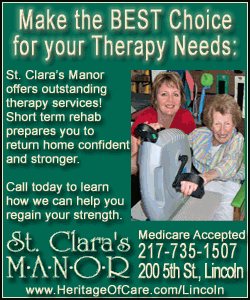 As we move into the fall, we are in a strong position to continue to expand local coverage. We now have a group of local freelance writers who all have significant strengths in varied interests in our area, and I am extremely enthused about the stories they are beginning to submit.
We also have many great new pages in the process of becoming published reality, and we can't wait to begin launching them this fall.
We are starting to receive more and more information from organizations, churches and community groups as they realize that if the information is important to them, it is important to us.
As I walk the streets and talk to so many of you, I can't tell you how much your encouragement means to all of us at the LDN. Your support, through your readership, is essential for our continued growth.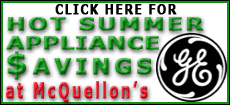 Lately, I have often thought of an old U.S. Navy slogan that was popular when I was a young man. It was the slogan "It's not just a job. It's an adventure."
I hope all of you will join all of us at LDN as we continue on this adventure. An adventure of bringing back the old-time, old-fashioned, neighborhood newspaper, using the most modern of technologies of course.
[By MIKE FAK]