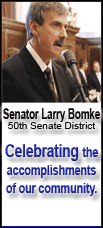 The public is invited to an afternoon of food and games at the Family Fun Fest sponsored by Zion Lutheran School in Lincoln on Saturday. The pig roast and corn boil, with homemade ice cream, will run from 2-7 pm. Face painting, bingo, a dunk tank and old-fashioned games will be available. Homemade pies and cakes will be auctioned at 5 pm. A variety of mums will be on sale also.

Food tickets are $6.50 for adults and $3.50 for children. Carry-outs will be available. The fun fest will be at the school, 1600 Woodlawn Rd in Lincoln, across from the Super Wal-Mart.
---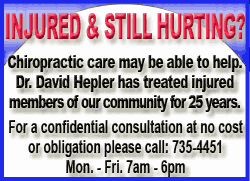 ---

Route 66 Heritage Foundation Volunteer Work Day at the Mill this Saturday
Are you good at working with your hands? How about yard work? Or how about interested in helping to restore an historic Route 66 icon of Logan County? If any of those apply to you, come on out to the Mill at 738 S. Washington St., Lincoln, IL, to help us in the restoration process of this site!
For the first time since the Mill came under the ownership of the Route 66 Heritage Foundation of Logan County, the public is being invited to volunteer at the work site. The workday is scheduled for this Saturday, August 30th from 9 AM until "?". There will be a number of activities available, so there's something for everyone of every skill level. A highlight of the work day will be the restoring of the mill blades on the front of the building. Members of the Route 66 Association of Illinois rebuilt the blades a couple months ago.
Volunteers must be willing to sign a personal injury liability waiver. In addition, volunteers will be required to wear closed toe shoes and long pants. Please note that this is all volunteer work, and payment will not be rendered for the services performed.
---

The Y Biking Blast is coming
On September 6th the YMCA will be hosting its first Biking Blast for novices, families, and the experienced cyclist. The Y will provide a well marked 5 mile course for families and novices, and a 30 mile course for the cycling enthusiast. Drinks and snacks will be provided for all participants. Come join us for a day of family fun and fitness. Visit or contact the YMCA for more details.
---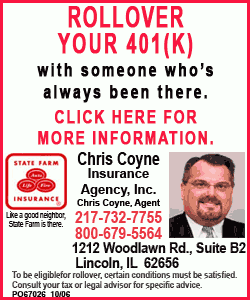 Lincoln Public Library District announces winner
Lincoln Public Library is pleased to announce that the Rolling Prairie Library Service has chosen a drawing by Fiona Finnigan in a poster contest for the 2010 Teen Summer Reading Program theme "Scare Up a Good BOOK!" Her poster was among five drawings submitted to Lincoln Public Library in July. Her drawing will be submitted to the state committee to compete with other entries from around Illinois.
Fiona is the daughter of David and Elizabeth Simmons Finnigan of Lincoln. She is a member of the Lincoln Public Library Youth Advisory Council and attends Lincoln Community High School.
---

Let's be careful out there.
The Labor Day weekend is a time to enjoy family and friends and to revel in the fruits of all our hard work. We at the LDN want to wish all of you and your families the very best for this holiday weekend and ask that you be careful if you are traveling. The LDN truly appreciates each and every one of you and we want you all to have an enjoyable and safe holiday.
---
Got a good piece of news, information or something that we can all brag about? If you do, e-mail Mike and let us tell everyone about it. Plus you can win cash. Every submission, whether we use it or not, will get your name in the "Close Up" grab bag. At the end of the month we will draw a name and someone will get $25.00 just for dropping us an e-mail. If you wish, we will be happy to donate your winnings to the organization of your choice. You can contact Mike at mikefak@lincolndailynews.com.
[By MIKE FAK]