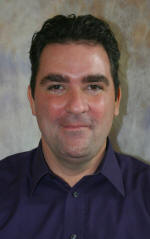 Lincoln College theater instructor plays the graveyard shift
Send a link to a friend
[August 30, 2008] When asked to take a role in a cemetery walk for the Logan County Genealogical and Historical Society, Lincoln College theater instructor Martin Holden said he had performed in a variety of places but never a graveyard.
Holden will portray Silas Beason, who was the former mayor of Lincoln and the founder of Beason, in the upcoming Old Union Cemetery walk on Sept. 13.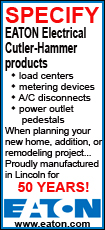 Holden says he is thrilled to portray a person in history instead of a character in a play. "I'm excited to take part in something that deals with Logan County and feel
it's one way of preserving the past," he said.
In researching the role of Beason, Holden found a unique perspective. "I was given the history of what Silas Beason accomplished, but I wanted to dig deeper and find what motivated the man," he said. "So many times the stories of the past make the figures lose some of their human qualities. I'm interested in portraying the man, not the legend."
Holden said he was approached by Mary Ellen Martin of the Logan County Genealogical and Historical Society in May to fill the role. "I was given a photograph of Beason and it helps tremendously to complete the story. I've been growing a goatee to resemble the man," said Holden.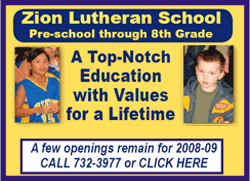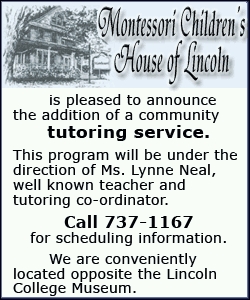 Holden is no stranger to the stage. He grew up in a small town in Texas much like the size of Lincoln. He played a priest in his first role at the Sulphur Springs Community Theatre production of Woody Allen's "Don't Drink The Water" and has been around the theater environment ever since. After college he worked in various roles for independent theaters in Dallas and was cast in small roles in the "Walker, Texas Ranger" television
series.
Holden joined Lincoln College in 2007. This is his first teaching position in academia and he is grateful for the opportunity. "I love it here! It is an incredible learning opportunity and I work with a great group of people," he said.
[Text from file received from Lincoln College]