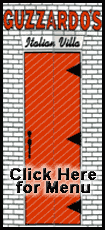 "AIDS is a terrible humanitarian tragedy, but it's just one of many terrible humanitarian tragedies," said Jeremy Shiffman, who studies health spending at Syracuse University.
Roger England of Health Systems Workshop, a think tank based in the Caribbean island of Grenada, goes further. He argues that UNAIDS, the U.N. agency leading the fight against the disease, has outlived its purpose and should be disbanded.
"The global HIV industry is too big and out of control. We have created a monster with too many vested interests and reputations at stake, ... too many relatively well paid HIV staff in affected countries, and too many rock stars with AIDS support as a fashion accessory," he wrote in the British Medical Journal in May.
Paul de Lay, a director at UNAIDS, disagrees. It's valid to question AIDS' place in the world's priorities, he says, but insists the turnaround is very recent and it would be wrong to think the epidemic is under control.
"We have an epidemic that has caused between 55 million and 60 million infections," de Lay said. "To suddenly pull the rug out from underneath that would be disastrous."
U.N. officials roughly estimate that about 33 million people worldwide have HIV, the virus that causes AIDS. Scientists say infections peaked in the late 1990s and are unlikely to spark big epidemics beyond Africa.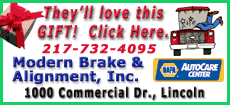 In developed countries, AIDS drugs have turned the once-fatal disease into a manageable illness.
England argues that closing UNAIDS would free up its $200 million annual budget for other health problems such as pneumonia, which kills more children every year than AIDS, malaria and measles combined.
"By putting more money into AIDS, we are implicitly saying it's OK for more kids to die of pneumonia," England said.
His comments touch on the bigger complaint: that AIDS hogs money and may damage other health programs.
By 2006, AIDS funding accounted for 80 percent of all American aid for health and population issues, according to the Global Health Council.
In Ethiopia, Rwanda, Uganda and elsewhere, donations for HIV projects routinely outstrip the entire national health budgets.
In a 2006 report, Rwandan officials noted a "gross misallocation of resources" in health: $47 million went to HIV, $18 million went to malaria, the country's biggest killer, and $1 million went to childhood illnesses.
"There needs to be a rational system for how to apportion scarce funds," said Helen Epstein, an AIDS expert who has consulted for UNICEF, the World Bank, and others.