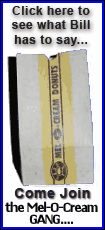 Durbin told reporters he was moved by the plight of Ryan's wife, Lura Lynn, who is in ill health and needs her husband by her side.
"I am asking for mercy for the husband of a woman I admire very much," he said.
Ryan, 74, a one-term governor, was convicted in 2006 of racketeering, fraud and other offenses, and has served one year of his federal prison sentence. It is customary for an outgoing president to issue pardons and commute sentences before leaving office, and Ryan is pinning his hopes for early release on Bush.
Durbin is adding his voice to others who have called for Ryan's freedom, including Gov. Rod Blagojevich. In his letter, Durbin described Ryan's circumstances in dismal terms.
"He has lost his state pension benefits and a commutation will not restore them," Durbin said. "He would emerge from prison facing economic uncertainty at an advanced stage of his life."
Durbin said last week that he was considering such an appeal to Bush, triggering criticism in editorial pages and elsewhere around the state.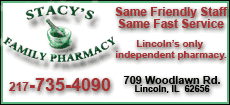 Patrick M. Collins, who was chief prosecutor at the Ryan trial, said commuting a sentence should be reserved for extraordinary cases.
"My question is, what is the extraordinary circumstance we have here?" Collins said. "Yes, we have an elderly defendant, but that doesn't distinguish Mr. Ryan from many other people in the federal prison population."
Ryan was convicted of taking part in a cover-up of bribes paid in return for truck drivers' licenses when he was Illinois secretary of state in the 1990s, using state employees to run his campaigns and steering contracts to lobbyist and cronies.