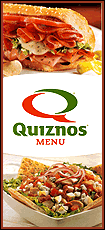 As most of you probably have ascertained by now, I am officially announcing I will not be seeking re-election for a third term as mayor of this great city. I have received an exciting opportunity to pursue the career I began 32 years ago. For the past 28 years I have lived my life around Lincoln City Council meetings and Logan County Board meetings, and my health, finances and family relationships have suffered because of it. Do not be mistaken, I love Lincoln, Ill., and only wish it the very best. But it is time I move on to live the rest of my life. I am leaving this honorable post with the thoughts that I have made a positive difference in the lives of our citizens, as well as have been instrumental in bringing new economic growth to our community. During my two terms as mayor, some of the commissions I established are as follows:
Lincoln Sesquicentennial Commission

Lincoln Heritage Days Commission and 4th of July Celebrations

Mayor's Commission on Disabilities, Seniors, Veterans and Youth

Lincoln Historic Homes and Buildings Commission

Lincoln Beautification Commission

Grants and Legislative Commission, and other city commissions and committees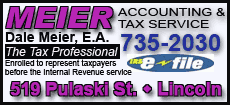 Lincoln Sesquicentennial Commission was a wonderful celebration of Abraham Lincoln's christening of our community that took place for 10 days. We worked on that for 2 1/2 years.
Mayor's Commission on Disabilities, Seniors, Veterans and Youth -- I've been very proud of that commission. Especially our street superintendent, Tracy (Jackson), took my vision and worked with that. Money we got from disabled, handicapped parking tickets we put in a fund, and from that we put in handicapped ramps. It took almost four years to do it, but all of historic downtown business was made accessible in our community.
Lincoln Heritage Days Commission and 4th of July Celebrations -- I would hope that some of these things would be continued, but that would be up to... that's up to the new mayor and council.
Lincoln Historic Homes and Buildings Commission -- one of my favorite commissions. We tried to give information about the importance of historic preservation. It's so important, especially in so historic town as we have in Lincoln.
Lincoln Beautification Commission -- That's an ongoing thing, and we need to do some more with ordinances.
There has been with all administrations, ideas unfulfilled, and mine were unfilled due to lack of city funding, but I can only wish the new mayor will believe in some of the city council's and my ideas and continue forth with positive efforts and enhancements for our beloved city and county to make the change in this office a positive transition.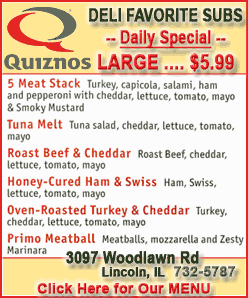 I'll finish up on April 30. I have very much enjoyed being your mayor these past 7 3/4 years and a public servant to our community the 20 years prior to that. I am not ruling out running for other public offices in the future, I am just taking a well-deserved break.
Thank you again for allowing me the privilege of working with all of you who are dedicated aldermen, department heads and employees, making this city and county a wonderful community to live and work. I am so very proud of all of you and have been humbled by your support in electing me three times into public office.
I'll finish up with two quotes.
The mayor pulled a strip of colored paper from her tray, saying, "I don't know who put that in here, but it has been sitting here since May 1, 2001," the start of her first term.
"Vision without action is just a dream. Action without vision just passes the time. Vision with action can change the world."
She added, "I want to leave you with one of my favorite quotes of wisdom, which I have tried to live in my life."
"There are two kinds of people; those who do the work and those who take the credit. Try to be in the first group; there is less competition there." -- Indira Ghandi
God bless you and our great city and county.
-- Mayor Beth Davis-Kavelman
Following the meeting Davis-Kavelman was excited to say that she is pursuing work that her college degrees prepared her to do. She holds a bachelor's degree in legal studies with a minor in political studies from the University of Illinois-Springfield, is an American Bar Association-approved legal assistant, an Illinois notary public, and she also did studies at Concord University School of Law. She said that she is now doing some freelance legal work that includes writing wills and other work.
The primary election will take place on Feb. 3, 2009, and will be followed by a general election in April. City officeholders take their positions at the start of the city's fiscal year on May 1.
[Text from release by Mayor Beth Davis-Kavelman; Jan Youngquist]