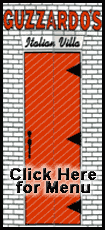 The specialty chemicals maker company will pay $30 million cash into a trust fund, an additional $30 million cash after three years, and make up to 10 additional annual payments of $8 million if certain conditions are met, it said in a filing with the Securities and Exchange Commission.
The payouts stem from the company's sale of Zonolite attic insulation, a loose-fill vermiculite product that can contain naturally occurring asbestos. Zonolite was installed in millions of homes throughout the U.S. and Canada. The hundreds of thousands of lawsuits filed against the product pushed W.R. Grace into bankruptcy protection in 2001.
Much of the Zonolite manufactured in the U.S. came from a vermiculite mine in Libby, Mont. The Libby mine, which was open for more than 70 years and closed in 1990, has been linked to asbestos exposure that has sickened thousands and killed more than 200 people in the Libby area.
The U.S. Environmental Protection Agency arrived there in 1999 and has overseen cleanup under the Superfund program. A PBS documentary based on the town's experience, "Libby, Montana," was nominated for an Emmy earlier this year, bringing additional attention to W.R. Grace and the small community.