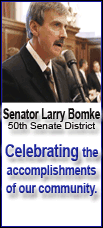 The news came as the iconic Detroit automaker submitted a transformation plan to Congress, canceling 2009 bonuses for most workers and requesting a $9 billion bridge financing loan.
Ford sold 118,818 vehicles last month, down from 169,258 vehicles in the same month last year.
By brand, Mercury sales plunged 41 percent. Ford brand cars and trucks plunged 30 percent, and Lincoln sales fell 8 percent. Sales at Swedish high-end brand Volvo, which Ford said Monday it may sell, dropped 47 percent.
Total truck sales fell 29 percent to 81,546 vehicles in November.
So far this year, Ford Motor Co. sales are down 19.2 percent to 1.8 million vehicles, compared with 2.2 million sold in the first 11 months of 2007.