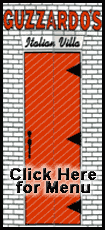 The FTSE 100 index of leading British shares was down 61.10 points, or 1.5 percent, at 4,061.76, with heavyweight oil stocks BP PLC and Royal Dutch Shell down 2.4 percent and 2.8 percent respectively as oil prices slid to a new three-year low below $47 a barrel.
Meanwhile Germany's DAX was 108.97 points, or 2.4 percent, lower at 4,422.82. The CAC-40 in France was down 71.98 points, or 2.3 percent, at 3,080.929.
Earlier, Japan's Nikkei 225 stock average rose 140.41 points, or 1.8 percent, to 8,004.10 after a 3.3 percent advance on the Dow Jones industrial average on Tuesday. Benchmark indexes in Hong Kong, China, Australia, Singapore and India also inched higher as investors nibbled on shares after broad declines the day before.
Futures pointed to a lower open on Wall Street with Dow futures down 132 points, or 1.6 percent, at 8300 and Standard & Poor's futures off 15.7 points, or 1.9 percent, at 833.30.
So far this week, the markets have been gaining one day and retreating the next as investors await direction. Thursday's interest rate decisions from the European Central Bank and the Bank of England and Friday's closely-watched U.S. non-farm payrolls data for November could provide that direction, analysts said.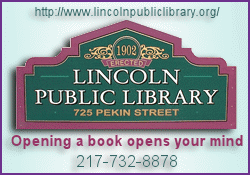 "I think it's a little bit of a waiting game ahead of the interest rate decisions tomorrow and the U.S. payrolls on Friday," said David Jones, chief markets strategist at IG Index in London.
"Thursday and Friday could be very volatile sessions," he added.
Europe's indexes have suffered in the wake of grim news around the services sector ahead of Thursday's expected interest rate cuts from the European Central Bank and the Bank of England.
The euro-zone service sector purchasing managers index, or PMI, fell to 42.5 in November, below the preliminary estimate of 43.3 and October's 45.8. November's reading was the lowest in the survey's ten-year history.
Meanwhile, the equivalent survey into the British services sector was even worse. The PMI dropped to 40.1 in November from 42.4 the previous month. November's reading was the lowest since the survey began in 1996.
For both surveys, a reading below 50 indicates contraction and the lower the number below 50 the greater the contraction.
The data has stoked expectations that Europe's two leading central banks may cut interest rates even more aggressively on Thursday as the economic news keeps on coming in worse than anticipated.