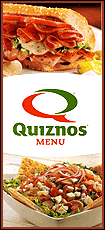 She says Ford and General Motors are considering selling the Swedish brands as the U.S. auto-industry seeks a bailout from Congress. Ford owns Volvo and Saab is GM-owned.
Olofsson says the government may boost research and development funds to the Swedish auto industry. But she stressed Wednesday she doesn't consider it the "the government's task to own automakers."
Olofsson also said Sweden is in contact with the German government about how it plans to deal with GM-owned Opel. She says Saab and Opel have been closely linked within the GM system.