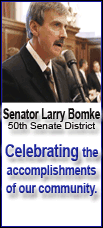 Hawaii imports foreign oil for almost 90 percent of its energy needs. One-third of that oil is used to power cars and buses on island streets.
Gov. Linda Lingle said Tuesday the program would help Hawaii meet its goal of slashing fossil fuel use 70 percent by 2030.
"This is the preferred future," Lingle said at a press conference. "Today is a part of the execution of our energy independence, and our getting off the addiction to oil."
Better Place, a Palo Alto, Calif.-based company, will build the car recharging stations and provide recharged batteries for electric cars.
The company will purchase renewable energy -- such as wind power -- from Hawaiian Electric Co., the state's largest utility.
Better Place plans to have the stations open for the mass market by 2011. It expects to build between 50,000 to 100,000 charge spots -- in parking lots, downtown streets, and neighborhoods -- across the state by early 2012.
Other communities, like the San Francisco Bay area, have announced plans to host Better Place recharging stations. But Hawaii aims to be the first to have the stations statewide. Better Place also has deals to create electric vehicle infrastructures in Israel, Denmark and Australia.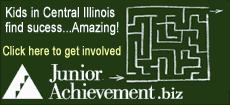 Shai Agassi, Better Place's founder and chief executive officer, said the Nissan Motor Co.-Renault SA auto alliance has agreed to make electric cars that would be recharged at the stations.
Better Place is also talking to other automakers, including the U.S. Big Three: Chrysler LLC, Ford Motor Co., and General Motors Corp. Ford is planning to accelerate the roll-out of electric vehicles as part of its restructuring plan, submitted to Congress Tuesday. The first plug-in vehicle will be a Transit Connect small van for commercial use in 2010 and a car the size of the Ford Focus compact the following year.
Ford also said it will accelerate plans for hybrid gas-electric vehicles.
Lingle said other carmakers have an incentive to follow Nissan/Renault because they would want to sell cars in the new markets Better Place is creating.
"Nobody will want to be left on the sidelines once these networks are up," Lingle said.
Agassi said the electric cars will cost the same as gasoline powered vehicles.