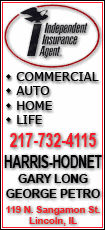 The Washington bureau, founded in 1974, provides national and international news to 17 Cox newspapers around the country. The closure, which includes five foreign bureaus, will affect about two dozen employees.
"For more than 30 years, the reporters of this bureau have broken an untold number of stories that have had an impact on the lives of our readers in cities and towns all across the U.S.," Sandy Schwartz, Cox Newspapers president, said in a statement. "The Cox Washington bureau has won or shared virtually every major American journalism award, including the Pulitzer prize."
Washington bureau chief Andy Alexander, who will retire at the end of this year, said the move comes after Cox announced earlier this year it would seek to sell its newspapers in Texas, North Carolina and Colorado. He said selling those papers creates less need for the Washington office, which supplements work done by regional reporters for The Atlanta Journal-Constitution and Dayton Daily News.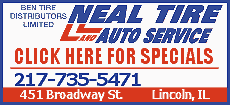 "The real loss will be stories that will be specifically tailored to Cox newspaper markets, both print and online," Alexander said in a telephone interview. "The 17 Cox papers each year have used 4,500 stories from the Washington and international bureaus, a high percentage of which was localized coverage, the differentiated story that really connects with readers."