Mayor, City Council, Mr. Bates, Department Heads, members of the Media, and Citizens of Lincoln:

Since last May, when I presented my year-end report, Lincoln Police Department continues to work for the citizens in reducing crime in the community. The recently released Uniform Crime Report from the Illinois State Police revealed the following statistics derived between the years of 2006 and 2007:
| | |
| --- | --- |
| Total Crime Index | -8.6% |
| Criminal Sexual Assaults | -11.8% |
| Robbery | -9.1% |
| Aggravated Assault/Battery | -10.2% |
| Burglary | -20% |
| Theft | -5% |
| Motor Vehicle Theft | -15.4% |
| Arson | +400% |
While I am very proud of the officers for this past year's reductions, we can not stand on our laurels. There will be no celebration or complacency. Every officer knows that every day they will come to work to answer countless calls for service. Every officer knows that when they walk through the door, they must be ready to react to a multitude of citizen's requests for service. Traffic accidents, family disputes, alarms, fire and medical calls, orders of protection, thefts, burglaries, criminal damage to property, property disputes, bar fights, loud parties, illegally parked vehicles, crimes in progress, armed robberies, shots fired, mentally ill subjects, custody stand-bys, barking dogs, loud music, illegal drugs, harassment calls, barricaded suicidal subjects and fights in progress are just a few examples of the calls to which LPD officers respond.
Calls for service statistics May through November 2008:
| | |
| --- | --- |
| Dispatched calls and Traffic Stops: 8,864 | Average: 1,266/month |
| Criminal arrests: 544 | Average: 78/month |
| Traffic crashes: 339 | Average: 48/month |
| Traffic citations: 913 | Average: 130/month |
| Written warnings: 953 | Average: 136/month |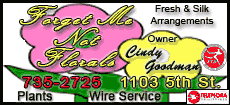 I am proud to report that the September and October Monthly Officer Activity Reports indicate that every officer met or exceeded the minimum performance standards established when I became the Chief. The officers are on the street making traffic stops, which often result in detecting other criminal activity.
Over the spring and summer months, LPD officers voluntarily agreed to work 8 hour shifts to get the agency through what I would describe as the greatest staffing crunch ever experienced by LPD. After losing four officers to retirement, three new officers were graduating from PTI and placed on their Field Training program, one officer was preparing for deployment to Afghanistan, one officer was on light duty, and summer vacations, LPD would not have been able to staff the summer months. In a departmental meeting, I took the issue to the officers who voted to make the change. As agreed, I re-instituted the 9-hour shift in September. I did change the shift times to provide a 3-hour overlap between the afternoon and night shifts. This overlap provides a double shift complement during our peak hours.
Training continues to be the benchmark for our operations. In the past 18 months, LPD officers have attended 51 different law enforcement courses. Every officer in the agency has attended a minimum of two courses while others have attended several. LPD has placed 119 officer slots in the 51 courses. The most recent courses include:
Kinesic Interview/Interrogation
Effective Supervision
Illinois Public Risk Fund
Legal Review
Driving Simulator Training
Basic Sex Crimes
Assessing Threats of School Violence
K-9 Search and Seizure
Twilight Murders "Too Old To Die"
Electric and Gas Safety
K-9 State Certification
Beslan School Incident-Lessons Learned
Basic/Advanced Rapid Deployment
Basic Firearms Instructor
Introduction I.D. Theft/Assistance to Victims
AR-15/M-16 Armorer School
Technical Patrol Rifle
Basic Juvenile Certification
Violent Mind/New Millennium
Beslan School Siege
Shot's Fired When Lightening Strikes
Crime Scene Technician
Gang Crime Dynamics
Bullet Proof Mind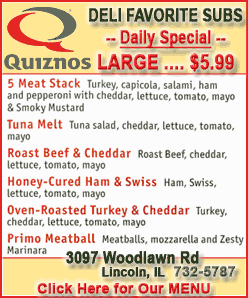 When I started there was one Chief, one Assistant Chief, 7 Sergeants and 4 Corporals, for a total of 13 command officers. Our current Table of Organization includes Deputy Chief Mike Geriets, Sergeants Dave Sielaff, Ken Greenslate, Tim Kerns, and Paul Adams. I moved Sergeant Greenslate from the full-time DARE Officer position to the morning Shift Sergeant, while continuing as the DARE Officer. Sergeants Kerns and Sielaff are the Shift Sergeants on the afternoon and night shifts, with Sergeant Kerns assisting with some investigative assignments. Our Corporals are Corporal Jim Rehmann (currently attached to the Illinois National Guard), Corporal Dave Oltmanns, Corporal Kevin Lynn (canine officer), and Corporal Rob Sherren (drug enforcement). I have also assigned Officer Matt Vlahovich as an Acting Supervisor. The command staff now total 10, with 1 acting supervisor.
The idea of having 7 Sergeants and 4 Corporals did not compute very well with me. It seems to me that there should be more corporals than sergeants. The agency was top-heavy and I have fixed that. I will, in the very near future, come to the council asking to change the city ordinance regarding supervisory positions that will allow it to function more efficiently.
The agency was proactive in apprehending two Lincoln residents for a rash of car and residential burglaries in which the offenders were entering occupied homes to steal property of the victims. LPD put a number of officers on the street in plain clothes and plain vehicles, working from 11 p.m. to 3 or 4 a.m. on a number of nights. These efforts, along with the excellent work of our detectives were instrumental in making the culprits guests of the Illinois Department of Corrections.
After publishing photographs of a suspect vehicle and an artist's drawing of the suspect, a citizen from a near-by city contacted LPD. LPD officers then identified a suspect and made an arrest in the Attempted Aggravated Kidnapping of a Lincoln woman. This past Saturday night, officers arrested a Lincoln man for attempted murder. Two other Lincoln men were charged with attempted murder in an October incident in which a Lincoln man was beaten severely and left for dead.
Earlier in this report I told you about the numerous types of calls that LPD officers handle. It troubles me greatly to tell you that the violence that officers must meet is also on the increase. It is common for officers to endure extreme verbal abuse. The troubling part is when juveniles engage in such diatribes in the presence and support of their parents who do the same. In a recent incident the verbal abuse turned violent when a citizen blind-sided an officer, smacking them in the face with their fist. The officers present responded by sub-doing (subduing) the individual with the least amount of force necessary to affect the arrest. Over the past two years there have been numerous officer involved shootings, including the attempted murder and murder of central Illinois police officers.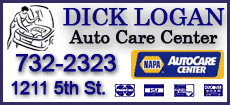 In the near future, I will bring to the council, a proposal to impose a $500.00 Lincoln Police Department Administrative Fee for the release of any vehicle towed by the agency for the offenses of Driving Under the Influence of Alcohol/Drugs, Driving with a Suspended/Revoked Drivers License, Unlawful Use of Weapons, and other criminal offenses involving the use of a motor vehicle. This type of Administrative Fee has been implemented by other municipalities in the area with astounding results. The purpose of the fee is to reduce the number of DUI/Drug arrests and to provide a new revenue stream for the police department that may allow the city to hire more officers.
I close this report by telling you that Corporal Jim Rehmann is scheduled to deploy to Afghanistan this week. I ask each of you to keep Corporal Rehmann and all of our service men and women in your prayers as they continue to fight the War on Terrorism.
Respectfully submitted,
Stuart R. Erlenbush
Chief of Police
[Text copied from file received]