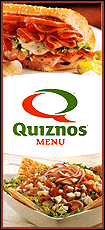 But the luck of the Irish is that they joined the euro, sealing them into one of the most stable currencies and sheltering them from the worst of the global storm.
"We have all seen the Iceland situation and if we are out on our own something similar could have happened in Ireland," Irish Foreign Minister Micheal Martin said last month.
Ireland -- a nation of just over 4 million people -- has a seat around the table at regular talks with European powerhouses Germany and France and can assume that other euro nations would not let its economy collapse.
Other European countries are now looking enviously at the euro in light of the financial crisis. Denmark and Sweden are rethinking their refusal to sign up while Poland is speeding up efforts to join.
And even Britain may be tempted, one senior EU official said -- although the British government was swift to deny any plan to join soon.
"Some British politicians have already told me, 'If we had the euro, we would have been better off," EU Commission President Jose Manuel Barroso told French RTL radio last weekend. "The people who matter in Britain are currently thinking about it."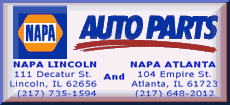 Britain's business secretary Peter Mandelson said Wednesday that Britain was right to keep a long-term goal of euro membership but it was "not for now."
Iceland's curse was the combination of a plunging currency and the popularity of high-interest foreign currency loans. That means monthly loan repayments for cars and homes have doubled this year, hitting Icelanders hard as the economy teeters and jobs are slashed.
Property-hungry buyers in Hungary and Latvia are suffering a similar fate. The two euro joiners in the region -- Slovenia which entered in 2007 and Slovakia which will adopt it next year -- have escaped this trouble.
Katinka Barysch, an analyst at the London-based Centre for European Reform think tank, said the currency swings of recent months have sold the benefits of the euro as a safe haven to many east European states.
"The very stark experience of being in the middle of a global economic storm means they have felt very cold and uncomfortable," she said.
The European Commission claims the euro sheltered its current 15 members from the worst "external shocks" as it boosted trade and investment in the region and forced governments to pay off debt.