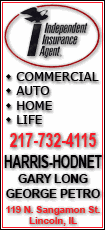 But they could expect a chilly reception on Capitol Hill. Even a top Democrat in charge of evaluating their aid requests made it clear he was eager to avoid voting on a bailout. Sen. Chris Dodd, D-Conn., chairman of the Senate Banking Committee, wrote to Federal Reserve Chairman Ben Bernanke on Wednesday asking the central bank chief whether there was anything stopping him from using his considerable lending authority to help the automakers.
And Senate Majority Leader Harry Reid, D-Nev., said it was up to the Bush administration to unilaterally rescue the Big Three with loans drawn from the $700 billion Wall Street rescue fund, since Congress was still unwilling to do so. "I just don't think we have the votes to do that now," he told The Associated Press.
Dodd's committee was hearing testimony on the companies' plans from GM CEO Rick Wagoner, Ford CEO Alan Mulally, Chrysler CEO Bob Nardelli, UAW president Ron Gettelfinger and the head of the Government Accountability Office. The House Financial Services Committee was to hold a similar session on Friday.
Automakers were trying to make the case that the billions in loans would be a bridge to survival and profitability.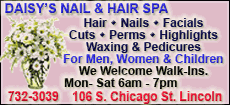 In the streets outside the Capitol, all three companies were showcasing their futuristic, green models in hopes of counteracting their image as purveyors of gas-guzzling SUVs. Wagoner planned to drive to the hearing in a test version of the Chevrolet Volt, an extended-range electric vehicle expected to go on sale in 2010.
Reid and House Speaker Nancy Pelosi, D-Calif., said the hearings would help determine whether Congress would consider a massive aid package for the industry in a special session next week. Critics say the companies have been poorly managed and failed to show they won't be back for another government rescue.
The Big Three are struggling to stay afloat heading into 2009 during an economic recession, a steep decline in sales and a tight credit market. The three companies burned through nearly $18 billion in cash reserves during the last quarter.
Chrysler said it needed $7 billion by year's end to keep operating. GM asked for an immediate $4 billion as the first installment of a $12 billion loan, plus a $6 billion line of credit to use if economic conditions deteriorate. Both said in plans submitted to Congress that they could drag the entire industry down if they fail. Ford requested a $9 billion "standby line of credit" in case one of its Detroit competitors fails.