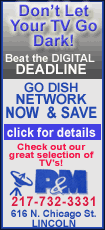 After sinking more than $1 earlier in the day to approach levels traded at in February 2005, light sweet crude was trading at $46.10, down 69 cents in electronic trading on the New York Mercantile Exchange by noon in Europe. The contract fell 17 cents overnight to settle at $46.79.
"You could see prices testing $40 by the end of the year because the economic data is really ugly at the moment," said Christoffer Moltke-Leth, head of sales trading at Saxo Capital Markets in Singapore. "Demand destruction is still very much the concern."
Oil prices have tumbled about 69 percent since peaking at $147.27 in July. But trader and analyst Stephen Schork suggested that the price decline had some ways to go before bottoming out, despite the arrival of the cold season in the U.S. and elsewhere in the Western hemisphere, which traditionally drives up demand.
"The only place colder than the (U.S.) Northeast and Midwest is the Floor of the NYMEX," he said, in his Schork Report.
Investors were dismayed at more poor economic news from the U.S. The Institute for Supply Management said Wednesday its services sector index fell to 37.3 in November from 44.4 in October. The reading was significantly lower than the 42 the market expected.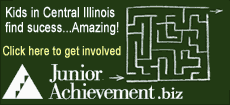 The Labor Department reported that productivity rose at an annual rate of 1.3 percent in the July-September quarter, down from a 3.6 percent growth rate in the second quarter.
Investors took little solace from a report showing U.S. crude inventories fell last week. For the week ended Nov. 28, crude inventories fell by 400,000 barrels, the Energy Department's Energy Information Administration said Wednesday.
Analysts had expected a boost of 2 million barrels, according to a survey by Platts, the energy information arm of McGraw-Hill Cos.
"People are really looking at economic figures right now and how bad a shape the world is in," Moltke-Leth said.