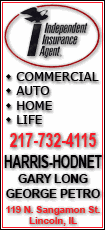 The FTSE 100 index of leading British shares was up 85.26 points, or 2.0 percent, at 4,255.22, while Germany's DAX surged 159.30 points, or 3.5 percent, to 4,726.54. The CAC-40 in France was 80.55, or 2.5 percent, higher at 3,247.20.
Sentiment across Europe was boosted by the news that the Riksbank cut rates by 1.75 percentage points to 2.00 percent, much more than the 1 percentage point decrease expected in the markets.
The bank said the substantial cut was needed to dampen the fall in employment and meet the Riksbank's inflation target of 2 percent. It also said the large cut was necessary because monetary policy has recently not had as large an impact on the economy as it normally does.
The bigger than expected cut fostered a rally in stocks across Europe as investors were cheered by the prospect of similarly aggressive moves by the European Central Bank and the Bank of England.
While many observers think the European Central Bank will reduce its benchmark rate by three quarters of a percent to 2.50 percent -- with some thinking it may cut by a full percentage point -- the Bank of England is predicted to lower its rate by a whole percentage point to 2.00 percent.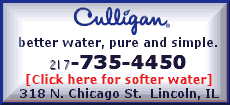 "Expectations are for bold moves here and this is arguably already priced into stocks so failure to deliver could end up weighing on equities," said Matt Buckland, a dealer at CMC Markets.
Further woeful data out of Britain reinforced expectations of a 1 percentage point decrease and stoked some talk that the Bank of England may cut rates by 1.50 percentage points for the second month running, which would take the benchmark rate to 1.50 percent, its lowest level since the bank was founded in 1694.
Earlier, Asian stocks were mixed with Japan's Nikkei 225 average down 79.86 points, or 1 percent, to 7,924.24 as automakers continued to slide amid signs of slumping demand for new vehicles in the United States and Toyota said it was briefly suspending production at three plants in Japan later this month.
Investors were also nervous about the fate of the U.S. automakers trying to persuade skeptical lawmakers to save their troubled industry with $34 billion in emergency aid.
Hong Kong's Hang Seng index dipped 0.6 percent to 13,509 points, but mainland China's Shanghai Composite index rose 1.8 percent to 2001.5 on news that a government fund had bought shares in a major bank.
Markets in India, Singapore and Indonesia rose, but those in Taiwan, the Philippines and Malaysia fell.