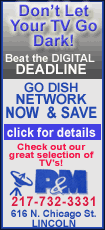 The first November sales reports issued by retailers were mixed, but Costco Wholesale Corp., usually a strong performer, reported a drop in same-store sales twice as large as analysts forecast. Overall, sales are expected to be grim, especially after initial reports indicated that Thanksgiving weekend results weren't strong enough to save the month for retailers.
Consumer spending is of particular concern for investors, as it accounts for more than two-thirds of U.S. economic activity. Wall Street fears consumer spending won't be able to help prop up the still-weakening economy.
Meanwhile, the government will be reporting weekly numbers on new claims for unemployment benefits; the market expects claims to have risen moderately last week and remain near a 16-year high.
The data is scheduled to be released at 8:30 a.m. EST.
So far, employers have eliminated jobs every month this year, shedding 1.2 million positions through October. That has sent the unemployment rate to a 14-year high of 6.5 percent.
Investors are likely to remain anxious ahead of Friday's November employment report, which is expected to show that job losses climbed to 320,000 and the unemployment rate hit 6.8 percent in November, according to economists surveyed by Thomson Reuters.
Dow Jones industrial average futures dipped 3, or 0.03 percent, to 8,576. Standard & Poor's 500 index futures rose 2.80, or 0.32 percent, to 871.30, while Nasdaq 100 index futures rose 8.25, or 0.71 percent, to 1,164.25.