The size of the winning bid wasn't disclosed, but Bain and Hellman's bid had previously valued the unit at $2.15 billion.
Lehman Chief Operating Officer Jim Fogarty said the management group's bid offered greater value than other bids and had more certainty of closing. Fogarty in a statement called it the "best outcome for the creditors." Hellman's managing director Allen Thorpe said his firm was "disappointed."
Neuberger spokesman Randy Whitestone said the transaction would give 93 percent of $875 million in preferred equity to the bankrupt estate of Lehman Brothers Holdings, while 7 percent would be owned by management.
Management would also obtain a 51 percent stake in common shares in the new company, Neuberger Investment Management, with Lehman's estate getting 49 percent. The value of the common equity was not disclosed.
The transaction did not involve cash. The structure of the deal suggests that Alvarez & Marsal, the professional services firm overseeing the unwinding of Lehman's assets, saw more benefit for creditors from maintaining a stake in the asset management unit than from a one-time sale.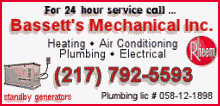 A representative for Lehman didn't return calls for comment, and officials from Bain and Hellman declined to comment beyond the statement.
The Bain-Hellman team had agreed to buy the unit in partnership with the management on Sept. 29, just two weeks after Lehman filed for protection from its creditors in the biggest bankruptcy in U.S. history.
That agreement kick-started a bankruptcy court auction that began in mid-October and ended Wednesday after bids were due Dec. 1. Private equity firm The Carlyle Group raised objections over the sale process but did not end up submitting its own bid.
The management team's winning bid, and its losing bid with Bain and Hellman, means it had two horses in a three-horse race. The identity of the third bidder, which sought only part of the unit, was not disclosed.
George Walker, global head of investment management for Lehman Brothers, will be chief executive, and Joe Amato will continue to lead Neuberger Berman, the largest operating unit.
The entire company comprises businesses that manage approximately $160 billion of assets.
The deal is expected to close in the first quarter of next year after bankruptcy court approval later this month.
Lehman was forced to rush into bankruptcy Sept. 15 as investors lost confidence that it could go on, and after it had failed to secure a buyout or a bailout. Its bankruptcy filing was the biggest in U.S. history, with assets of $639 billion and debt of $613 billion.