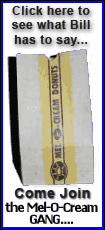 Under one proposal, Treasury would seek to lower the rate on a 30-year mortgage to 4.5 percent by purchasing mortgage-backed securities from Fannie Mae and Freddie Mac, Scott Talbott, chief lobbyist at the Financial Services Roundtable, said Wednesday.
If enacted, such a plan would be an unprecedented opportunity for anyone with good credit and a solid income who could qualify for a mortgage at the lowest rates on records dating to the early 1960s, said Keith Gumbinger, senior vice president at financial publisher HSH Associates.
"You would have the mother of all re-fi booms," said mortgage industry consultant Howard Glaser.
The goal of the industry's proposal would be to take advantage of the unusually large difference, or spread, between mortgage rates and yields on government debt. On Wednesday, the yield on the 10-year Treasury note yield sank as low as 2.65 percent, while the national average rate on a 30-year fixed rate mortgages was 5.75 percent, according to HSH Associates.
In recent years, there has been about a 1.8 percentage point difference between the yield on a 10-year Treasury note and a 30-year mortgage rate, but that spread currently hovers around 3 percentage points.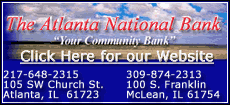 Analysts said that the government could use its ability to borrow money at low rates to in essence flood the market for mortgage-backed securities. This increased demand would tend to push down the yield on mortgage securities sold by Fannie and Freddie, which now average about 5.5 percent because of investor concerns about default risks. Once those yields fall, the theory goes, lower mortgage rates should follow.
That would have two benefits for the economy: Immediately adding money to the pocketbooks of homeowners who can refinance their mortgages and reduce their monthly payments, and eventually help arrest the slide in home prices since much lower mortgage rates would allow more potential buyers to qualify for loans.
"The goal is drive mortgage rates so low that home prices not only stop falling but begin to rebound," said Greg McBride, senior financial analyst at Bankrate.com.
If the government does buy up mortgage securities, it would be similar to the effort announced last week by the Federal Reserve to purchase up to $500 billion of mortgage-backed securities from Fannie and Freddie. The two mortgage giants, which were seized by federal regulators in September, own or guarantee about half of the $11.5 trillion in U.S. outstanding home loan debt.
The Fed, however, did not announce a specific target for mortgage rates, which plunged about a half percentage point after the announcement.
That caused new mortgage applications to more than double last week, according to the Mortgage Bankers Association's weekly survey released Wednesday. Refinance volume more than tripled, and made up for nearly 70 percent of all applications.